Tomik 'calls' it at Rogers, as One Call marches on
The veteran sales exec sets to leave the company after helming the launch of the Rogers One Call sales program.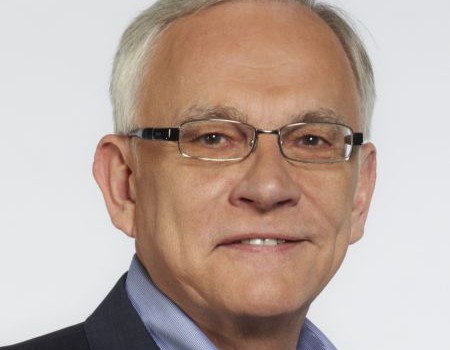 It takes a certain talent to leave a room full of hard-nosed media agency execs smiling after an intense bout of negotiations in the not-so-easy media business of today.
But that's exactly what outgoing Rogers Media SVP of media sales Jack Tomik was known for doing, say Canadian agency execs on the news that the well-known sales exec will depart the company later this year.
Tomik tells MiC that he will be taking some time off to enjoy life before making his next move. "The media industry is undergoing seismic change worldwide, and I look forward to opportunities where I can make a meaningful difference."
Taking over in the role is former CBC exec Alan Dark, who joined Rogers Media earlier this year. Before leaving, Tomik will assist in the transition.
Mark Sherman, founder and CEO of Media Experts, joked about the legacy that Tomik leaves behind at Rogers – and is no doubt still set to forge.
"Jack will forever be known as 'the velvet gouge,'" he tells MiC. "No media sales executive has ever been as successful at raising rates while leaving one smiling as Jack has been and will be. We can count on him being back, to the delight of a media owner, and the chagrin of us media buyers."
"Jack has been an influencer, disruptor and a builder in the Canadian media landscape," says Karen Nayler at Mindshare Canada. "He has demonstrated that in how he has helped Rogers fundamentally change for the new market reality."
Tomik joined Rogers Media with the goal of reorganizing the company's sales force and launching the Rogers "One Call" program. Designed to simplify sales at the company, the program appointed five agency team leads to work as the primary point of contact.
Two years later, reaction to the program from the industry is mixed. Sherry O'Neil, director at Cairns Oneil, said the strategy hasn't worked well for all platforms.
"I don't think One Call is working at all for radio," she says. "Prior to One Call there was a different person on each platform, but if I worked well with one contact person person I could talk to them across platforms. I was working with who I was comfortable with. Either it is poorly lined up or poorly communicated now. If I am buying radio for Toronto now it is handled differently than if I am buying for the rest of the country."
O'Neil adds it is obvious kinks are still being worked out of the new system nearly two years after it going live in the market.
"In the long run it is a good idea but there are various degrees of growing pains in executing it. I think they should have those things sorted out by now," she adds.
David McDonald, VP director of media investments at IPG Mediabrands, tells MiC that he had concerns about how One Call would impact his radio buying, but they have proven unfounded.
"My initial worry was that agencies could be placed into a position where we were ghettoized in a manner that would enable Rogers to control the flow of information and costs and reinforce the variations in pricing that are often an unspoken reality between agencies and local-direct clients," he says. "Thankfully, that was not the case and at the end of the day it was really just business as usual at both the national and local levels."