ICYMI: Executive moves, TV strategies
New hires at Cossette and Juice Mobile, a week's worth of new TV content presentations and TSN's soccer play.
The media world is constantly moving, so there are bound to be things that fly under your radar. To make sure you're up to speed, here is some news you may have missed over the past week.
Juice Mobile adds new CTO and CFO

Juice Mobile has a new chief financial officer and chief technology officer. New CFO Kevin Dam previously worked at Maxus Canada, and has also held positions at Xaxis and EY.
Ambles Kwok has joined the company as CTO. Prior to joining Juice Mobile, Kwok worked at Sysmos as director of engineering.
Melanie Dunn takes over as Cossette CEO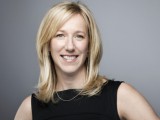 In a new position at the agency, Melanie Dunn is taking on wider responsibilities at the head of all of Cossette's offices in Canada, which include Toronto, Montreal, Vancouver, Quebec City, Halifax and Winnipeg. She will report in to Brett Marchand, who will retain his role as president and CEO of Vision7 and Cossette's broader North American operations.
Read more here.
TV:
Canadian upfronts
This week the Canadian broadcasters rolled out their new conventional schedules, with a change in strategy to the typical large presentations. Here's your shortcut to all the fall strategies: CBC, City, CTV and Global.
CTV and TSN launch soccer originals slate
Elsewhere in TV, CTV and TSN have announced a slate of original features running alongside coverage of the FIFA Women's World Cup Canada 2015. Sponsored by Adidas and Coca-Cola, the slate starts Saturday at 4 p.m. ahead of the opening game between Canada and China, with TSN's Brian Williams interviewing Canadian captain Christine Sinclair.
Mobile:
Old Navy borrows a feeling
Old Navy is pairing emojis with prizes on its new website, Emoodji.com. Users input a social media handle and the website searches for the most-used emojis on it (this author's was pizza and music), then analyzes what that finding means for their summer, with the potential to win prizes ranging from flip flops to a free vacation.