ICYMI: Globe adds to sales team, CFL's web series
In case you missed it: the Globe and Mail has added two to its Globe Alliance sales team, and the CFL is introducing a new web series.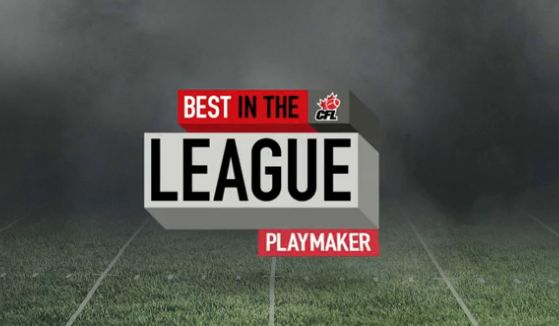 Globe and Mail expands sales team
The Globe and Mail has added two new hires to its Globe Alliance sales team. Adam Bailey and Terra Sharek left Postmedia and Dentsu Aegis Media, respectively to bring their lifestyle and entertainment experience over to the Globe.
They will be working on developing custom-based solutions and sponsorships for brands across the Globe Alliance's entertainment titles, which include Elite Daily, US Weekly, Rolling Stone, ABC News and The Guardian.
Captivate grows its Canadian team
U.S.-based location-based video network, Captivate, has added seven to the C-suite in its Toronto office as it expands its access in the office building elevator business in Canada. The company has screens in over 1,800 office buildings across North America, delivering about 12 million unique monthly viewers, according to Captivate.
The move mirrors similar expansion in commercial real estate in the U.S., according to Marc Kidd, the company's CEO. "Commercial real estate property managers increasingly are recognizing the value of our screens as an engaging service that delivers timely news and actionable information, while advertisers see our network as a very effective way to reach business professionals."
The new team includes Barb Huggett, VP, advertising sales, Xin Gu, VP, business development and real estate, Bill Lammers, national sales director and Ted Stanford, national sales director, western Canada. It doubles the company's current Canadian staff tally.
CFL introduces new web series
The Canadian football League (CFL) is furthering its aim to connect with current and potential fans online, adding a new seven-part web series, called "Best in the League."
The web series will feature CFL stars being asked to name the top players are certain aspects of the game, like playmakers, which is the focus of the first episode. A new video in the series will be released weekly until the start of September.

Club illico and TVA Group strike a deal with Sony Pictures
Club illico now has selections from Sony Picture Television's French content accessible on its SVOD platform thanks to a multi-platform agreement signed between Quebecor and the global content producer. The deal will also see French-language versions of Sony's most popular series and movies on free TV and basic cable on the TVA Group's channels.
Exclusive titles include the James Spader series, La Liste Noire and French versions of films like White House Down, The Smurfs 2 and The Amazing Spider-Man.
La Presse enters broadcast partnership for French-language leaders debate
La Press will produce and distribute content around the French-language 2015 leaders debate as part of its contribution to a broadcast consortium partnership that includes CBC News, CTV News, Global News, Radio-Canada, and Télé-Québec.
–