ICYMI: Molson Coors goes country, Jones Media adds a site
In case you missed it: Molson Coors has signed on with CMT Music Fest, Jones Media is representing Tastemade and six companies have been charged for non-compliant telemarketing calls.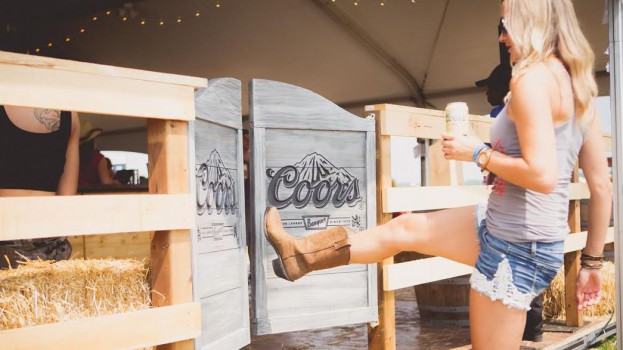 CMT Music Fest signs with Molson Coors
The first edition of CMT Music Fest has announced a beverage partner, signing with Molson Coors. The beer and cider company will be on site with three products; Coors Banquet, Molson Canadian Cider and Coors Light. CMT Music Fest runs from July 8 to 9 at Bingemans in Kitchener, ON. The event is the first from Corus Entertainment's Corus Live division, which launched in February.
Jones Media signs with Tastemade
Toronto-based Jones Media has signed a deal to represent advertising on mobile-focused food, travel and lifestyle brand Tastemade. The brand distributes its content across various social media sites, with an average Canadian monthly viewership of 18 million on Snapchat, 5.3 million on YouTube and 46 million on Facebook, according to numbers from Jones Media.
CTV to connect Canadians this September
CTV has announced Sept. 10 as the day it will be connecting Canadians across the country for Canada in a Day, the two-hour broadcast event it is creating for the 150th anniversary of Confederation in 2017. Participants are asked to film as little or as much footage as they want on the day, and have until Oct. 22 to submit the footage online at Canadainaday.ca.
Crucial Interactive people moves
Digital media company Crucial Interactive has promoted Andrew Bester and hired Fiona Carvalho. Bester is now group digital director of sales, promoted to the role from his previous position as an account executive. Carvalho joins the company as the leader of the ad operations strategy division, identifying trends in campaign data and their underlying causes. She will also be in charge of expanding the company's ad operations team.
Six companies charged for making telemarketing calls
The CRTC announced this weekend that six Canadian companies that make calls through third-party call centres or on behalf of telemarketers have paid a total of $1.23 million as part of settlements for making non-compliant telemarketing calls. Sirius XM Canada Inc. paid the largest amount at $650,000. Also charged were Raid Inc., 9117-7683 Québec Inc. (operating as Centre d'appel J.L), 8472416 Canada Inc. (operating as Télémarketing TS) and 9165-2602 Québec Inc. (operating as Planification Marketing CF).
Media Ratings Council names first 'sophisticated' ad fraud fighter
The Media Ratings Council (MRC) has named White Ops as the first company to become certified in fighting "sophisticated" invalid traffic. The designation is part of the MRC's new Invalid Traffic Detection Guidelines. It is also reviewing companies including comScore, DoubleVerify, Integral Ad Science and Moat.