Blog: OTT video taking over in Canada?
MediaCom Canada's CCO Michael Neale says regardless of the outcome of today's FCC vote in the U.S., OTT video will remain on the outskirts of Canadian media.
By: Michael Neale
Currently the Federal Communications Commission (FCC), the U.S. equivalent of CRTC, is pushing an agenda to give cable customers the ability to not rent set top boxes, predicated on perceived high cost, and to instead offer cable customers free apps to stream content. The question then becomes: if this happens will there be a trickle-down effect here in Canada opening the door to over-the-top (OTT) video streaming for all content?
The short answer is no. OTT will complement the model we have in Canada for content distribution. It won't replace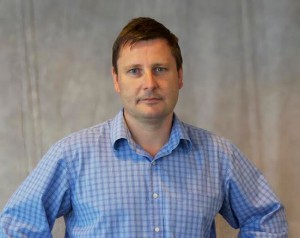 it. Furthermore as media buyers, we need to assess the question in relation to brand building which is done of course by effectively distributing advertiser commercial messaging. Here's why:
1. The scale and market innovation from Broadcasting Distribution Undertakings (BDUs) works in the current content distribution model. 
The BDUs: Bell, Rogers and Corus, all operate at an economy of scale that offers consumers the opportunity to access a plethora of channels at a relatively low entry point. In fact, we know the "skinny" bundle is the latest recognition of this which is being offered at $25 a month. We must not lose sight of the fact that content is critical to advertisers; and the most engaging content is not only the most effective but also the most expensive in terms of licensing rights. Content acquisition alone runs into the billions of dollars annually and coupled with this, the BDUs invest tens of millions into making that content easy to access.
The cost of content won't go away if this model is disaggregated, therefore in reality, the open market for streaming will see cost increases for content not decreases.
Take a look at the evidence: in April, Rogers launched Sportsnet Now, allowing unlimited access to all, instead of exclusively to Rogers customers. The monthly cost was $24.99. To put this into context, that one streaming fee matches the "skinny" bundle, which offers multiple stations.
When we look at technology and the need for innovation to mirror consumer habits, the BDUs have responded and invested heavily in new ways to access content. In February 2015, Bell was the first to provide chromecast functionality to its TV Everywhere App. In response to Netflix and the culture of binge viewing, Rogers, Corus and Bell launched alternatives in Crave TV and shomi.
For advertisers and brands, the current model protects the ability of for content distribution and consumption at scale, while adapting to the changing consumer habits.
2. Impact of OTT for advertisers and brands is minimal based on ability to deliver video reach for commercial messaging.
Byron Sharp, in his book How Brands Grow, talks about mental availability alluding to the obvious point that if consumers are aware of the brand, and remember it, they will purchase it later. Reach, as a proxy for awareness, is more important than ever to advertisers.
Netflix is not an opportunity to help brands as a stand-alone subscription model, and the fact that it's in 5.3 million homes is of no consequence to advertisers. The opportunity is in the OTT options that offer commercial messaging like the TV Everywhere app from Bell. This product, as with the Rogers and Corus offerings, is compatible with PPMs, and can contribute to the overall reach of a show airing across multiple platforms.
This measurable data confirms that OTT (as part of all on-demand video) offers incremental reach, but it is minimal. Looking at millennials (adults 18 to 34) as a key much cited OTT audience for the month of August, we can prove this hypothesis to be true. If we look at The Amazing Race Canada, a popular top-rated TV show, we see the average on demand audience was 14,400 and the aggregated audience when adding linear TV was 106,000; therefore 87% of the audience was from linear TV. If we look at The Young and the Restless, the OTT contribution is only 400 on average, with an aggregate audience of 61,000. In other words, TV accounted for 99.4% of the audience for adults 18 to 34.
It is important to note that brand messaging needs to reach the largest possible audience (re: How Brands Grow) and OTT is an opportunity. Measurement shows however that incremental video reach, even when targeting millennials, is minimal compared to content delivered through the TV platform (set top box).
In summary, regardless of the FCC vote on September 29th on the proposed changes to set top box rules in the US, the system in Canada for customers, consumers and advertisers works. Without the need for government regulation the BDUs have innovated to reflect the consumer adoption of technology. Irrespective of any new streaming services coming to market in 2017, for advertisers and brands, commercial video reach through OTT is minimal and therefore OTT is an "and" to current content access for brand messaging, not an "or."