What does Snap's IPO mean for the advertising industry?
It's popular with millennials, it's sticky and it's ridiculously unprofitable - now what can advertisers gain from the move?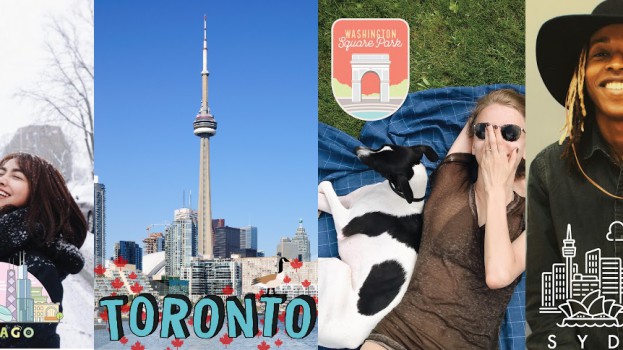 In a move that shocked few, Snapchat parent co Snap Inc. filed its $3 billion IPO late last week.
Naturally, there have been comparisons to Facebook (which went public in 2012) and to Twitter (which followed suit in 2013 and has struggled to meet early expectations since then).
Rather than looking towards Twitter or Facebook for guidance, Sean Dixon, group director of marketing sciences at OMD, told MiC he thought Snap could stand to learn a bit from Yahoo-owned Tumblr instead — at least when it comes to how to treat advertisers. "Tumblr was able to maintain the user experience specific to their platform, inviting advertisers to make content for the platform and [they] promoted it for the advertisers."
But making advertisers happy will be a tough balance, Dixon admitted, as IPOs tend to offer pressure to make the platform very advertiser-friendly. "The risk with that, given the audience is that you really alienate the audience very quickly."
However, Snap's post-IPO structure, which Dixon admitted is unconventional, may help to keep it from making too many drastic changes. The company will not sell voting shares, so the founders will keep total control over the company's big decisions (the move is so unconventional, in fact, that the authors of the IPO filing stated that they did not know of any other companies to go public without selling any voting stock).
"Essentially, the IPO isn't likely to change that much," said Dixon.
But when it comes to attracting advertisers (and new users), competition creep is still a factor — from mobile competitor Instagram's Snapchat-esque Stories feature to Facebook's new novelty camera filters, it seems other apps are now trying to do Snapchat better than Snapchat does.
The IPO itself revealed that growth had slowed for the Snapchat app since Instagram's Stories launch. For the quarter ended Sept. 30, growth in daily active users remained flat for Snapchat. While it did not attribute this growth slowdown directly to Instagram, the IPO added that "our competitors may mimic our products and therefore harm our user engagement rate and growth" and that it may soon reach a point of no growth.
But Sean McConnell, managing director of biddable media at MediaCom Canada, said that creeping competition on the app side of things may have been what motivated Snap to make major updates to the company, including dropping the "chat" from its company name as it rolled out its Snap Spectacles, bluetooth-enabled sunglasses with a camera lens (the Spectacles are not yet available in Canada). This, on top of the roll out of its first API and partnering with Nielsen on third-party measurement, have all been strategic to help the company be seen as more than an app, said McConnell.
"They're really changing to be a lot more like other tech companies," said McConnell. "We're seeing them expand their self-serve tools and their API feeds, to be able to grow and scale. It's added in more controls for brands, and they really thought about the user experience — they just did an update to the app where they made the interface easier to use."
Even without the voting shares, the IPO will add more accountability, said McConnell, which will be a win for agencies.
"As a marketer, I've always had a problem being able to quantify the use of Snapchat to my clients," he said. "It's difficult to measure from a brand perspective, what is the growth, what is the lift?"
Jed Schneiderman, founder and CEO of Tapped Mobile, said the true test will be expanding beyond the millennial demographic. While Snapchat has already started to age up just slightly, Schneiderman noted that Instagram and Facebook grew to mass appeal very quickly.
"The challenge is, will they be able to grow broadly enough while still retaining their core users?" he asked. "You've got to ask yourself if it's better to be bigger but not relevant."
He added that it has to keep pushing the envelope on data. "Brands are always trying to understand who their customers are. If they can't evolve beyond filters and fun little gimmicks, I think brands will walk away."
He added that Snap has the advantage of having figured out a clear monetization model — mobile advertising — prior to its IPO, rather than having to find new ways to bring in cash after going public. However, Snap is still not profitable, and its losses have grown from year to year.
Last year marked a big growth in revenue for the company, ending 2016 with $404.5 million, up from $58.7 million in 2015 (while Snap did not say specifically how much came from advertising, it stated that the bulk of its revenue came from mobile ads).
But as its revenue has grown, Snap has spent even more money on expanding its user base, resulting in a net loss of $515 million in 2016, even more than the $373 net loss of 2015.