ICYMI: Yahoo to skip the NewFronts, Postmedia VP heads to Canada Post
In case you missed it: For the first time, Yahoo will skip the New York event, OMD will handle media for Vancouver Port Authority and Maria Girimonte will assume a new Post.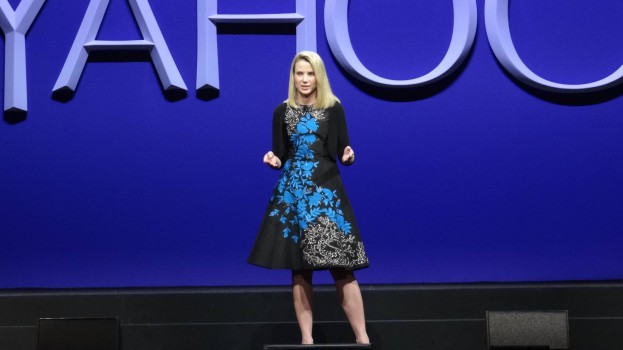 Yahoo foregoes NewFronts, Twitter jumps in
Starting May 1, some of the biggest digital and traditional media companies in the world including YouTube, The New York Times, Vice and Time Inc. will take to the stage at the sixth annual Digital Content NewFronts. But one big name will be notably absent for the first time. Yahoo, which was one of the six companies that helped establish the NewFronts in 2012 (other companies included Google, Digitas and AOL), has announced it will not be taking part in this year's event in New York City. In lieu, the company announced on its corporate blog that it would be embark on a tour of localized NewFronts-style presentations (dates and locations TBD) to showcase updates on its video and advertising platforms.
Elsewhere in the digital stratosphere, Twitter has announced that it will be attending the NewFronts for the first time. It will deliver a presentation on opening night of the event, showcasing its product offerings, which mainly centre around live streaming, sporting events and political coverage. Recent partnerships for Twitter Canada include a streaming deal with the National Lacrosse League and TVO's The Agenda.
OMD takes on media strategy for Vancouver Port Authority
The Vancouver Fraser Port Authority has chosen a new pair of agencies to work on its community awareness initiatives. OMD will now cover media strategy and buying for the port authority, working alongside Taxi Vancouver, which will step in as a full-service agency partner. The port had been working with PR agency Edelman Vancouver and its regional media partner Think Mint since its last agency review in 2013. Its goals are to communicate its environmental and employment initiative and to demonstrate the economic benefits it brings to the region. This has largely been through television and print media and will continue on that path for the forseeable future.  The Vancouver Fraser Port Authority's media spending budget should remain steady at $1.5 million to $2 million, said Evangeline Englezos, director of community and Aboriginal affairs for the port.
Postmedia's Maria Girimonte moving to a new Post
Maria Girimonte, who held various lead sales positions at Postmedia and National Post since 2009, will soon take on a new role as a director with Canada Post. Starting March 27, Girimonte's role will continue to focus on client-facing business, focusing on offering solutions and driving growth. Girimonte's years with Postmedia began with three years as director of integrated sales followed by four years as VP of integrated sales. She also concurrently held the position of VP of national automotive from 2009 to 2015. In September 2016 she began her current role as VP of digital and print, classifieds. Following her departure from Postmedia, supervision of classifieds will be the responsibility of Darren Murphy, VP of sales and central communities.
Rogers launches cloud-based tools to protect Canadian businesses online
Rogers has launched a cloud-based platform, Social Media Security, which it says will better protect business clients against cyber attacks such as social media impersonators. According to Rogers' research, 48% of Canadian businesses experience 25 social attacks or more per year, and 29 million malicious Tweets are sent worldwide per day, which the company says has potential to harm Canadian businesses. The security platform will include tools such as real-time alerts, insights that identify malicious posts and fake profiles and expedited takedowns of content. The tools were backed by a partnership between Rogers and software security firm ZeroFox.
Google invites Canadian students to doodle
Google has introduced a new contest for K-12 students across Canada to design their own Google Doodle. The contest, called Doodle 4 Google, will give the winning student a chance to win a $10,000  university scholarship, a $10,000 educational award for their school and a pair trip to the final Doodle 4 Google event — and, of course, a chance for their design to be seen by Google users around the country. The theme of the assignment is "What I see for Canada's future" in celebration of the country's 150th birthday.
TVA Sports becomes official French-language broadcaster of FIS Cross-Country finals
Quebecor has partnered with the Federation International Ski (FIS) for the third year in a row to broadcast its Cross-Country World Cup finals on TVA Sports. The finals will be broadcast from March 17 to 19, showing footage and highlights from the performances at the Plains of Abraham in Quebec City. The three days of broadcasting will feature announcements by Frédéric Lord and Paul Rivard with colour commentary by Stéphanie Barrette, director of coaching and athletic development with Cross Country Canada.
Pictured: Yahoo CEO Marissa Mayer at the 2015 NewFronts, courtesy of Yahoo