ICYMI: A new CEO for ComScore, a new image for Facebook
Plus, senior journalists in Canada shuffle about as Andrew Coyne leaves Postmedia and Don Martin announces his retirement.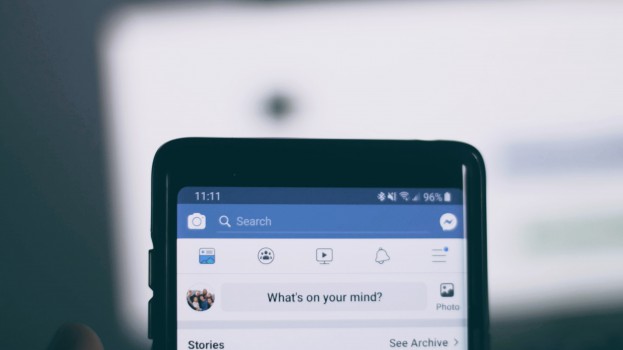 ComScore appoints new CEO
After a seven-month search for a new CEO, ComScore has hired former vice chairman Bill Livek to serve in the role, announcing the news in its third-quarter financial report. Livek, the former CEO of Rentrak, acquired by ComScore in 2016, replaces Dale Fuller who served as interim CEO after Bryan Wiener resigned in March. Livek comes on board following a $5 million SEC settlement for the company; in September, comScore was ordered to pay $5 million in penalties for allegedly misstating revenue for seven consecutive quarters. As part of the settlement, comScore neither denied nor admitted the allegations, which were said to have occurred under former CEO Serge Matta.
Facebook rebrands in an effort to set itself apart (from itself)
In an effort to separate the company from its social media app, Facebook has rebranded its iconic lowercase blue typeface. The new branding, an all-caps version of the name will change its colour to match the brand it appears on including apps Facebook owns like Instagram and WhatsApp. In a statement, Facebook said the new branding was designed for clarity, and to create a visual distinction between the company and the app. (Editor's note: Although Facebook has officially branded as "FACEBOOK," as per MiC style company names do not appear in all capital letters unless they are acronyms. As such, Facebook will remain "Facebook" in further coverage.)
Longtime CTV host Don Martin retires
After nine years as host of Power Play on CTV, Don Martin announced his retirement from parent company Bell Media in a Tweet this week. The television and newspaper journalist spent part of his career as a political columnist for the National Post and the Calgary Herald before joining the Parliament Hill-based political current affairs show, following the departure of former host Tom Clark. No word yet on who will succeed Martin.
Mindshare changes the brief
Mindshare is taking a new approach to marketing planning in an effort to combat the climate crisis. The company launched #ChangeTheBrief on its annual Mindshare Day, Nov. 1. Agency teams are asked to present two alternative strategies in response to briefs from clients, a 'now' brief and a 'future' brief. 'Now' represents a more traditional response while 'future' allocates a proportion of campaign spend and creative ideas to showcase ideas more in line with a carbon-free world. The agency is also seeking partners to join the #ChangeTheBrief Alliance to generate an industry-wide movement. "To shut down an office and have our teams, no matter what department, work together on briefs that create meaningful change for our world is an opportunity we cherish at Mindshare," said Sarah Thompson, CSO, in an email to MiC. "Brands can truly go beyond purpose in story but doing it in everything they are, including media."
Postmedia columnist Andrew Coyne heads to the Globe
Canadian columnist and political pundit Andrew Coyne announced via Twitter this week he will join the Globe and Mail, vacating his position at the National Post. Coyne began his career with the Financial Post in 1985 and has remained under the Postmedia banner off and on through much of his career between stints at the Globe and Maclean's. Since and has been published in The Wall Street Journal, National Review and the former Canadian edition of Time and is a regular contributor to CBC's At Issue panel on The National.