People Moves: Havas appoints North American CSO
Plus, La Presse names first director of media creativity and Havas picks new North American strategy lead.
Havas Media Group appoints North American CSO
Meghan Grant (pictured above) has been named Havas Media's chief strategy officer in North America.
Based in New York, Grant reports directly to Peter Mears, Havas' global CEO, and will also serve on the agency's North American executive leadership team.
Grant was previously EVP of strategy at Publicis, and before that was SVP at Zenith.
Torstar makes senior moves across companies
Torstar reported a number of c-suite shifts this week, including current CEO John Boynton moving to a more strategic role at Nordstar, the publisher's holding company, with a strong focus on digital initiatives. Lorenzo DeMarchi, Torstar's chief investment officer, will serve as interim CEO while the organization looks for a permanent fit.
Ian Oliver, EVP of Torstar and president of Metroland, is being named CEO and co-owner of a group of companies under Metroland Parcel Services with a focus on the organization's growing ecommerce capabilities and further developing the natural added value the logistics business provides. Metroland Parcel provides final-mile delivery of parcels for Torstar's retail clients across 147,000 Ontario postal codes and 70 per cent of Ontario households.
And finally, Pary Bell, formerly Torstar's SVP of commercial products and sales operations, has officially been named president of Eyereturn, Torstar's digital marketing agency.
Loblaw bought Eyereturn's ad-serving technology and engineering team from Torstar in late 2020, a move that Bell says was very liberating. "We were trying to sell marketing solutions based on the toolkit we had available to us, and that was very limiting." Now, the agency is technology agnostic, Bell says, and the business model and value-chain has shifted.
La Presse creates new media-specific role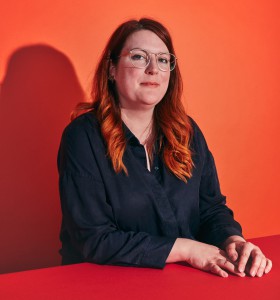 La Presse has appointed Valérie Beauchesne (pictured, left) as its director of media creativity, a new position created to pursue the development and diversification of advertising products at the publication.
In addition to leading, supporting and supervising her team, Beauchesne will also work closely with other departments at La Presse to develop relevant media solutions for advertisers.
Her first day with the digital news outlet is May 5.
Prior to joining La Presse, Beauchesne was a VP at Havas Media and media director at Sid Lee.