Fall TV: What's new and next in ad opps
They say content is king. But it's about much more than just the shows. Network execs break down changes being made in the ad buying process.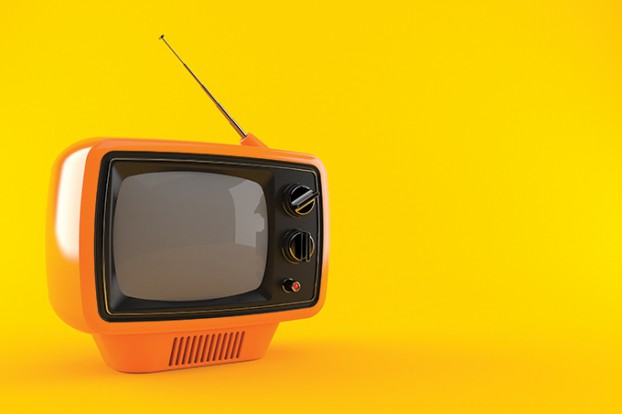 This story originally appeared in the Summer 2019 issue of strategy.
During Upfronts season, trade and consumer reporters flock to interview network execs, showrunners and the crack team of acquisition and programming specialists who helped carve out the fall TV lineups. For the sales side, it's a little different.
"I'll admit it gets a little lonely," jokes Stewart Johnston. As president of media sales, marketing and TSN at Bell Media, Johnston has the job of ensuring advertisers have an array of options to activate against the content that's been acquired for the season. And while the media frenzy and glitzy TV show presentation (with celeb cameos) happens over a week, for Johnston and his industry colleagues, the grind is much longer.
Whether it's developing new spots, finding different ways to position pods, adding unique targeting layers on the back end or creating new multiplatform opportunities, all of the TV networks are striving to show that they can innovate the way brands activate.
For the last two years, ad sales for fall TV have gone up following the Upfronts, and execs are hoping they can keep the hot streak going. As for the advertisers, they're just hoping they can get the most bang for their buck, especially with rates (generally) going up and audiences dipping slightly.
Getting granular
Despite the purported broad-reaching strength of television, there's still more pressure than ever for networks to offer more granular options.
While most advertisers, buyers and networks have accepted that programmatic television may never truly arrive in Canada, almost every network has taken a cue from digital ad giants by offering what is essentially an extra layer of data-enabled buying.
Corus has been in the game the longest. A little under five years ago, it started a segmentation project using consumer segments – courtesy of Environics Analytics – which it matched against detailed viewing records from set top box (STB) data from 500,000 households. Segmentation data includes details such as life stage and purchase behaviour, while Corus' data shows what kind of programs are consumed by the highest proportion of those groups (which are mainly interest, behaviour and purchase-based and include groups such as "fashionistas," "home improvers" and others).
It's not an addressable TV system: Marc, a 60-year-old news enthusiast from Oshawa, Ont., will still see the same ads at the same time as Mary, a 40-year-old fashionista from Kitchener, Ont. But through the system, buyers can create plans knowing they have a higher chance of hitting their target segment, such as DIYers, during the programs they're most likely to watch.
VP of data and advanced advertising Spencer Charters says the system is significantly more efficient than buying against a simple 25- to 54-year-old demographic. "In Q2 this year, 17% of our national TV ad revenue was optimized through segments," he says.
This year, Corus has added a new feature to its Homescan segmentation project, which can also layer on purchasing data from brands' products as well as its competitors. For example, the MAOR for a detergent brand may know that a high number of people who purchased its biggest competitor tend to watch Survivor, so they can add that program to their media plan in order to drive conversions. Charters says Homescan is popular in CPG.
Corus is also continuing to develop its self-serve buying platform, Cynch, which it introduced late last year. "As a buyer, you'd say, 'I want a six-week campaign with one million impressions from adults 25 to 54 per week,'" explains Barry Marcus, director of advanced ad sales. "Then you can layer in some of the advanced targeting, and Cynch will look across 23 stations and give you the best index against your target based on all avails. You're not buying on shows, you're not buying on networks, you're buying purely on audience."
Cynch is still in beta with 50 users. Marcus estimates that at least one person from all of Canada's media agencies are using it. Marcus and Charters hope that other networks will want to work with Cynch, adding that Corus is already in talks with Rogers.
Last year, Rogers Media unveiled its own Rogers Enabled Data (RED) platform, which provides advertisers with more granular data to target against, while a similar product from Bell Media was introduced in early 2019 under the moniker SAM (Strategic Audience Management).
This year Rogers made an update to RED, partnering with Contobox Media to serve more high-engagement ad units on any internet-enabled device. Alan Dark, SVP of media sales at Rogers Media, says that, after a year of running the project, it wanted to give advertisers the option to measure creative and change it on the fly.
"If you're not managing the creative in real time based on where you are in the sales funnel, you're probably missing the note," says Dark. "If something is providing a higher return on investment, we want to be able to change the creative so that at the end of the day we're providing the best metrics possible."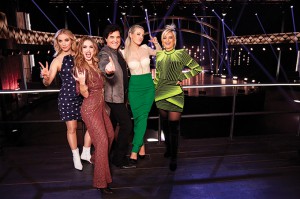 He says automotive dealers, for instance, typically like to test and swap out variations of their creative, such as those featuring a different model or colour, which Dark says the new Contobox update now offers.
As for Rogers' update to RED, it marks one step closer to addressability on its IPTV product, Ignite TV. "We'd like to have our IPTV product up and running and truly addressable by Q4."
But Bell Media is not far behind when it comes to offering extra granularity. Johnston shared with strategy the newest update to SAM, which it calls SAM 2.0. "We're layering in Bell Mobility and STB data," he says. "We [typically] use Numeris as a measurement system, and are very supportive of it as a national sample – but at the end of the day, that's 4,000 homes. Our STB data will have multiple times more households in that sample, which can help narrow down insights."
Rogers' Dark says the focus on granular targeting can seem paradoxical at times – TV is, after all, known for mass reach. But he says the more parts that TV can play in the sales funnel, the better.
"There are many [categories] that just need mass scale, like QSRs," says Dark. "I can never imagine a world in which we'll be segmenting all of our audiences. But I think in the near future, marketers will be putting five to 10% of their budgets against segments. If I can take 5% of a budget and make it work 15 to 20% harder, that's a big lift in generating ROI."
One buyer consulted by strategy for this article says they've seen ROI lift from five to 10% through these types of systems, versus a typical TV buy against a traditional demo (such as 25 to 54).
Dan Zangrando, VP of investments at UM, says even though the systems aren't perfect, these kinds of initiatives are increasingly crucial. "It's playing a bigger role from a market approach. It's something that's talked about throughout the buying and planning process, so I hope it can grow into a bigger part of what we do."
New commercial formats and integrations
During the U.S. Upfronts, networks showcased futuristic new ad styles like Prime Pods (extra-short commercial breaks featuring only two advertisers) and Shoppable TV (allowing users watching on IPTV-enabled devices to make purchases directly from ads). With so much of Canada's TV content simulcast, the networks admit it can be hard to be innovative. Pubcaster CBC has the most flexibility in this sense.
Mary Kreuk, executive director of multiplatform sales and marketing, tells strategy it's focusing on new commercial options that are high-impact.
One of those formats is Max Impact. "The spots run directly adjacent to program content and are integrated into an onscreen treatment that looks like the show," she explains. The first round of Max Impact spots will be offered during the Battle of the Blades reboot, which she says will be a strong fit for advertisers across categories. Also new is Now Presenting, which alters the length of the break based on the client's needs, such as the messaging and points they're looking to hit. Kreuk says this is more ideal for new product launches, where a longer run-time might be necessary.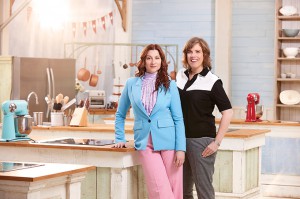 Following the success of The Great Canadian Baking Show, CBC's also invested more in original unscripted, with new titles like Battle of the Blades and Fridge Wars being primed for brand integrations. Corus, meanwhile, is hoping to go multiplatform with its own integrations, having partnered with digital media giant Complex. The partnership will see Corus manage Complex's social pages in Canada and produce localized versions of its digital series. Corus will work with advertisers to help integrate them into Complex's digital programming – such as sneaker brands looking for exposure in Sneaker Shopping.
SVP of marketing Dervla Kelly says the Complex content is an especially strong in reaching a demo that's been at times ignored in the digital content space: young men. "Men watch more than just sports," she says. "We want to talk to advertisers about how they can reach young men across our networks – History, Adult Swim, Global – and add this new opportunity where they can reach them on digital."
While Johnston says Bell Media has plenty of unscripted properties that are primed for integration, it's looking to keep things simple in terms of new formats. While it did introduce a new product – Super Pods, commercial pods dominated by a single advertiser – for The Launch, he says the company isn't looking to flip any model on its head.
"It's less about ad formats and more about audience," says Johnston. Even super-short creative, like six-second ads, aren't on the radar for Bell Media. "I think that's been a bit of a fad in the last number of years, certainly in digital. We've actually seen a bit of movement back to longer storytelling style ads." While the company doesn't intend to expand on its Super Pods offering beyond The Launch, he says the demand for 30-second spots is as high as it's ever been.