Articles Tagged 'Dairy Farmers of Ontario'
Dairy Farmers of Ontario sign on as Maple Leafs' jersey sponsor
The "Milk" logo will appear on all team jerseys as DFO extends its community-focused partnership.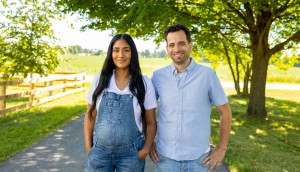 Corus helps give a glimpse into Ontario's dairy farms
Documentary-style videos created for the Dairy Farmers of Ontario are being supported with recipe content and native connected TV ads.
Dairy Farmers of Ontario partners with Senators, MLSE
The three-year partnership aims to promote the benefits of dairy to youth in Ontario communities.