Articles Tagged 'NHL Stanley Cup Playoffs'
TVA retains French rights for NHL games, gets big boost from the Habs
Viewership has shot up thanks to the playoffs.
The die is cast: Playoffs round one schedule is finalized
Three Canadian teams are still in it to win it.
Canadian NHL teams bring the ratings for round one
Homegrown teams have since been eliminated, but not before drawing in big numbers.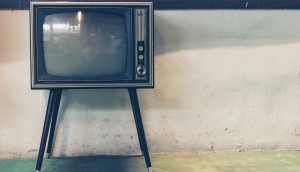 TVA Sports goes dark for some Quebec viewers
Quebecor went ahead with the threat despite receiving a pair of letters from the CRTC urging both sides to come to a swift resolution.
The Stanley Cup Playoffs, by the numbers
The Capitals took home their first Cup, but the Jets also set a key record.
Ram gets in on the NHL playoffs action
The auto manufacturer will promote a fantasy contest through a multiplatform campaign and sponsor a special radio segment.
The 2017 Stanley Cup Playoffs, by the numbers
Even as the Canadian teams dwindled, audiences did not, with the final's AMA up 18% over last year.
Senators' final game breaks '17 Playoff record
The match marked the most-watched post-season game in franchise history.