Articles Tagged 'Paul Rivett'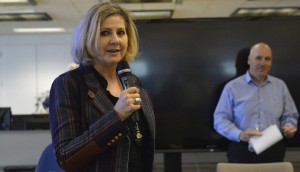 Torstar promotes Irene Gentle into strategic media role
Anne Marie Owens, former editor-in-chief of the National Post, succeeds Gentle as editor of the Toronto Star.
Michael Beckerman lands at Torstar
The former MKTG CEO has a long history with new co-owner Jordan Bitove thanks to their decades in sports industries.
Torstar to be sold
NordStar Capital will take the company private, with CEO John Boynton staying on.