CBC snags Recipe to Riches for winter 2014
The pubcaster is also launching new reality series Four Rooms and primetime crime drama Crossing Lines.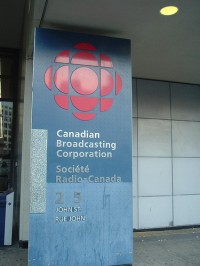 The CBC has grabbed Recipe to Riches away from Shaw Media's Food Network as it adds the series to its winter 2014 lineup.
Also joining the pubcaster's roster of new series for winter is Four Rooms, a reality series featuring four Canadian art buyers vying for Canadians' prized possessions, including art, antiques and memorabilia.
In primetime drama, CBC is launching Crossing Lines this fall, a crime drama about a police unit specializing in cross-border crimes.
And The Best Laid Plans, a satirical series about national politics, based on the novel by Canadian author Terry Fallis, launches this winter, while  Still Life, about a supposedly tranquil Quebec Eastern Townships village where a community member's body is discovered in the woods, will premiere in fall. Still Life is based on author Louise Penny's first book in the Inspector Gamache series.
As previously reported, the pubcaster is the official broadcaster of the 2014 Winter Olympics in Sochi. According to the CBC, the multi-platform coverage will focus on both Canadian and international athletes, with CBC Olympic hosts Ron MacLean, Scott Russell, Diana Swain and CBC News Network host Heather Hiscox providing coverage. The full team of hosts, analysts, commentators and journalists will be announced in the coming months.
Hockey Night in Canada is also back on the schedule for a 61st season.
The CBC is also betting on the return of Battle of the Blades for a fourth season on Sunday nights, with Ron MacLean and Kurt Browning returning to host. The series, which pairs figure skaters with hockey players in a skating competition for charity will be supported through integrated multi-platform technology to reintroduce the show to viewers, according to the CBC.
Also returning to the pubcaster's primetime lineup are homegrown series Arctic Air for a third season, 20 new episodes of Dragons' Den in a new den, cop procedural Cracked, Mr. D, Republic of Doyle and Heartland. Also returning are Marketplace, Murdoch Mysteries, The Fifth Estate, The Nature of Things with David Suzuki, the pubcaster's flagship documentary series Doc Zone and George Stroumboulopoulos Tonight. And comedic and satirical series Rick Mercer Report, This Hour has 22 Minutes and The Ron James Show will also return for fall.
From Playback Daily