Fall TV 2017: Specialty targeting shifts
While conventional is coming back to its broad audience strengths, specialty is fine-tuning its niche targets.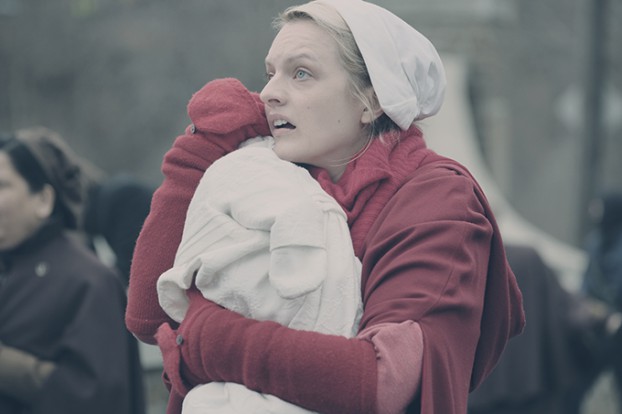 This article appears in the Summer 2017 issue of strategy.
The 2017-2018 season is all about playing to your strengths. For conventional broadcasters that means seeking out the new shows with broad impact, and for specialty channels, it's all about honing in on specific target audiences. At this year's upfront presentations, Corus Entertainment played up its focus on building lifestyle content on Showcase and Bell Media called out tweaks coming to Comedy and Bravo.
W Network builds on drama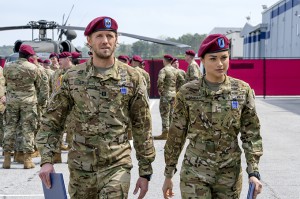 Corus Entertainment is fine-tuning its portfolio. Barb Williams, EVP and COO, says her team is happy with Corus's dominance in the lifestyle and kids verticals, and while Showcase already exists in the dramatic space, with shows like Mr. Robot, she wants to build its scripted footprint.
To that end, Corus recently decided to shift some, but not all, of its lifestyle content on W Network (like Property Brothers, Love it or List it and Masters of Flip) over to HGTV and replace it with more dramatic content, acquiring the newest season of Nashville last fall and picking up shows like military drama Valor (pictured left) this season. The latter show stars Matt Barr (Hatfields & McCoys) and Christina Ochoa (Animal Kingdom) as elite U.S. Army helicopter pilots torn between duty and desire.
Lindsey Talbot, managing director, trading and activation at Maxus Canada, says Corus's strategy must be working because W Network has held steady and HGTV has risen slightly, while other channels have fallen. Viewership on W Network has jumped 8% for adults 35 and over and 7% for women 35-plus, between the start of the year and May 2017, according to Numeris figures from Corus.
Comedy goes mass
Bell Media is getting laughs with its comedy channel, but Mike Cosentino, SVP of content and programming, is aiming to drive more female viewers to the male-heavy station with a new primetime programming strategy in September.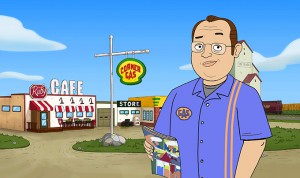 It's adding comedies with mass appeal, like Friends and Seinfeld, to lead into the 10 p.m. timeslot, where Comedy continues to place original series and first-run programs like Corner Gas Animated, the second season of satirical news show The Beaverton and shows from Bell Media's partnership with Just for Laughs.
The upcoming animated Corner Gas (pictured right) brings viewers back to Dog River, with series creator and star Brent Butt back as an executive producer. Episodes will air in 2018. The original series ran for 107 episodes, with its finale watched by 3.02 million viewers in 2009.
Cosentino says adding accessible programming ahead of Comedy's 10 p.m. shows should draw a broader crowd. The channel didn't place in the top 10 for women 18 to 49 or 25 to 54, according to Numeris, but sits at number seven for male audiences age 18 to 49 and 25 to 54.
Bravo's bold strategy
Building off of its strongest single-show debut with the premiere of dystopian drama The Handmaid's Tale (pictured above), Bell's goal for Bravo is to add more "smart but bold premium TV"content in the fall, says Cosentino.
The strategy is to add content that continues to drive female audiences, while not alienating male viewers. "And that's not to say it needs to be 100% drama," he says. "We think it can become a destination channel."
New show Life Sentence bridges the drama-comedy gap for the channel. Bell is betting it will give Bravo variety and draw wider audiences. The dramedy stars Lucy Hale (Pretty Little Liars) as a girl who spends eight years thinking she's dying of cancer. She then faces the effects of her "live in the moment" lifestyle when she's cured.
Adding to this is Philip K. Dick's Electric Dreams, a sci-fi anthology series inspired by the author's stories, as adapted by writers like Michael Dinner (Justified) and Tony Grisoni (Fear and Loathing in Las Vegas).