Inside Wendy's all-in Big Brother strategy
On top of in-show integrations, the QSR will be the first to try out a new Twitter Moments ad product.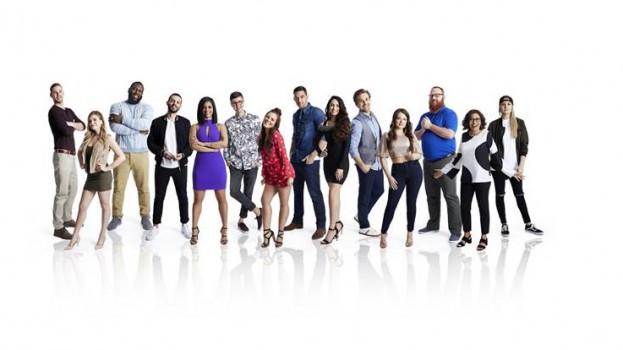 As a first-time sponsor of Big Brother Canada, Wendy's is diving deep into program integration. It's also the first brand in Canada to try a new social tool that the QSR hopes will keep its reality show integrations on people's minds.
The sponsorship, of course, includes a presence in the show itself. The brand has sponsored a challenge within the reality series and installed a "drive-thru window" in the house kitchen where it will serve Wendy's food.
But it's also taking advantage of a new kind of Twitter integration. The social platform recently debuted a sponsored "Moments" feature. It's different from promoted moments, where advertisers can pay to promote their own postings. The sponsored version lets brands and publishers create aggregated moments made up of users' Tweets and other media, like videos, and have them boosted to Twitter viewers.
Wendy's is the first advertiser in Canada to buy the sponsored moments, which in this context will be dubbed "Wendy's Fresh Moments."
Ishma Alexander-Huet, VP of client advice and management at Initiative, which handled the sponsorship strategy for Wendy's, admitted the brand was taking a risk with a sponsorship of such scale, particularly with the Twitter buy.
"We are a smaller brand compared to other QSRs, and it's a lot of money against something that's not really proven," she said. "But at the end of the day, 18 to 34 is a key demo for Wendy's, and they're not only watching something on linear television. We have that key social element with Big Brother."
Through the Twitter moments, Wendy's aims to keep the "chatter" going through features like an "exit interview of the week" or highlight reels. There will be sponsored Wendy's tiles within the moments. Additionally, the amount of physical Wendy's-themed content in the house means the odds are high that the QSR will make its way into some of the photos as well, said Alexander-Huet.
She added that because Wendy's is not as prevalent as other QSR brands in Canada (it has 360 Canadian locations compared to McDonalds' 1,500), it provided a good angle for a Big Brother integration. "It's a show where the underdog can really come from behind," she said. "It's based on character and quality… really, [we're] an underdog when you look at the scale of Wendy's, but the points we hit on are quality-based."
Dervla Kelly, VP of social media and communications with Corus Entertainment, said Big Brother Canada has always tried to embrace new social integrations to stay true to the social nature of the show.
"Last season, for example, we did a live sponsored aftershow on Facebook that did really well," she said, adding that this year it's expanding social integrations to Facebook, YouTube and Twitter, all of which integrate advertisers. For example, it's also creating a sponsored "Dish of the Week" with meal delivery business Skip the Dishes, which will reward social fans with a coupon code for the service.
Ratings for season five of Big Brother Canada, which aired between Jan. 2 and April 16, 2017, were in the top 10 for millennials (adults 18 to 34) as well as for adults 18 to 49, according to Numeris figures from Corus Entertainment. Big Brother Canada season six will premiere March 7 on Global.