Sour Grapes: Don Cherry, diversity and the future of hockey
Buyers and analysts weigh in on the changing landscape of the sport following the controversial personality's firing from Sportsnet.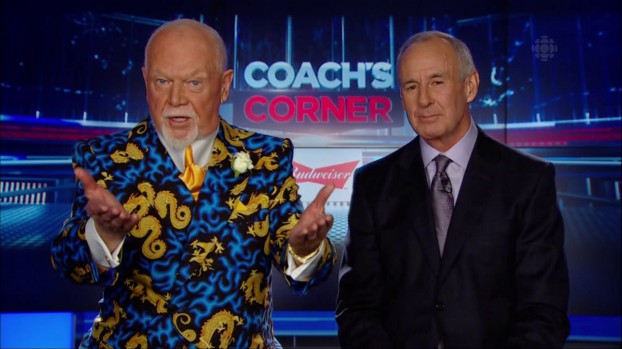 For me, Saturday night hockey just feels like home.
Growing up in small-town Northeastern Ontario, hockey was "it". There was no youth theatre, no dance classes, no yoga. If you didn't play hockey, you watched. As un-athletic and clumsy as I was, I understood that hockey was much more than a game.
The last few years I've tried to introduce my husband – whose family emigrated to Canada from the U.K. when he was a child – to hockey culture, trying to overwrite his genetic predisposition toward soccer. It's become our special time, a throwback to the good ol' days of appointment TV.
This past Saturday was no different. The Leafs were losing, and I was pretending to be an insider while my husband was struggling to follow along. During Coach's Corner, our attention drifted to our devices. Then something made our ears perk up.
"You people that come here, you love our way of life, you love our milk and honey, at least you could pay a couple of bucks for a poppy."
It was the unmistakable voice of Don Cherry.
I had been used to Cherry's rants – he's had words for European players, Francophone players and more – hence the aforementioned tune-out. But something about the harshness of this one made my heart pound.
Clearly, it did a number on many other hearts. On Monday, Don Cherry was fired from his post. 
The media aftermath
The apologies came down one-by-one.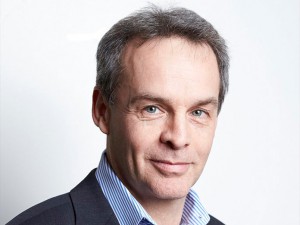 First came one from Sportsnet president Bart Yabsley (pictured right), who called Cherry's comments "discriminatory" and "offensive." Then came statements from the NHL and from Hockey Canada. Sunday's broadcast of Rogers Hometown Hockey, opened with an apology from host Ron MacLean, who had sat silently beside Cherry during the segment.
"I sat there, did not catch it, did not respond… I want to sincerely apologize," MacLean told the camera.
By mid-day Monday, little had been heard from Cherry himself. Shortly after 2:00 p.m., reports surfaced on Twitter that Cherry had been fired. At 3:08 p.m., Sportsnet issued a statement to MiC – and the public.
"Sports brings people together – it unites us, not divides us. Following further discussions with Don Cherry… it is the right time for him to immediately step down," said Yabsley in the statement. Sportsnet declined a further interview with MiC.
In his initial statement, Yabsley said Cherry's remarks go against the network's values. In 2017, Sportsnet first launched its "United by Sport" brand positioning, an attempt to make sports as an equalizer, one that brings communities together during divisive times. Then-president Scott Moore told MiC that this was especially important to engage younger fans.
"Engagement is very important with us," Moore said. "We are looking for millennials to engage more often, and millennials want a brand that stands for something."
Social media was anything but united over the news; many praised Sportsnet's decision, while hashtags such as #IStandWithDonCherry and #BoycottSportsnet also trended from those supporting the man affectionately known as "Grapes."
Buyers and analysts think that, regardless of politics, firing Cherry is an important move from an advertising perspective alone.
"I think many sponsors are breathing a sigh of relief," says Kaan Yigit, president of Solutions Research Group, although he adds that it's unlikely many will comment publicly. "This is exactly the kind of attention they do not want, and they are worried about the image impact on the sport."
Yigit adds that despite the noise, he doesn't see any impact on ratings in the short- or long-term.
"Boycotts sound good on social media, and trending hashtags may seem like a movement, but in the past number of years we have never seen a strong correlation between that and ratings in other contexts." He points out that Coach's Corner represents seven minutes of a near-three-hour broadcast. "The match-ups, rivalries and the flow of the season is far more important."
Safety first (in hockey and branding)
Alex Panousis, CEO of Havas Village, says there are some topics that just aren't good in any climate.
"I was struck by how divisive it was," says Panousis. However, she adds that she was also shocked to see that this was the last straw for Sportsnet. "Frankly given the polarizing nature of conversations today I thought that it would just pass… Don Cherry is an opinionated and brash individual. But I am so glad that someone drew a line. We need lines."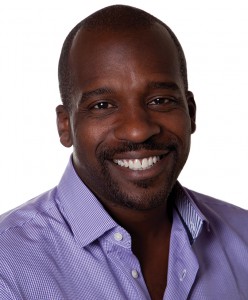 But Richard Ivey (pictured right), chief procurement officer at Media Experts, says it's not the same as a brand safety issue. "This is not the first time Don Cherry has been called out for a controversial feature… any advertiser that buys media against the broadcast should understand the potential risk."
Although Ivey doesn't see this as a brand safety issue in the "traditional sense," he still thinks it's time to "revamp the programming entirely to bring in new personalities." He noted that MacLean should also be "held to account" for his silence alongside Cherry over the years.
Devon MacDonald, CEO of Mindshare Canada, agrees that opinion programs "always present risk for brands and broadcasters… Having a point of view is important for viewership." But, he adds, "if it doesn't align to the view of the broadcaster or audience, then changes need to be made. And yes, leagues and broadcasters would be well-served to listen more to what the everyday consumer outside their sport thinks to see what can be done to improve."
MacDonald adds that hockey has evolved over the years, more than many realize. "The sport has done a lot to adapt its game from the days that glorified fighting into supporting mental health in players," he says.
Future-proofing the sport
In 2013, the beloved, yet costly-to-produce Hockey Night in Canada changed hands.
For $5.2 billion, Rogers Media acquired the broadcast rights to the NHL for 12 years. It brokered some sub-licensing deals, including one with CBC to grant it the broadcast rights to Hockey Night in Canada, making the program available to non-Sportsnet subscribers and over-the-air viewers. While Hockey Night pulls in solid AMAs, usually in the one-to-two million range for the early game, ad revenue for the games go to Rogers Media and not CBC.
Around the time when Moore left the network in 2018, Sportsnet had catapulted to juggernaut status. It had a 5.2 audience share for the year 2017, with an AMA of 193,000, and was the highest-rated Canadian specialty network. Moore said the network saw "exceptional" financial growth in that period and "certainly bucked typical media trends." Even within Rogers' own operations, Sportsnet's growth has helped to buoy the media segment amidst more challenging times.
Sports fans (in and outside of Canada) have been credited with keeping the TV industry healthy amidst viewership declines elsewhere. According to the MTM, sports fans tend to be heavy TV watchers, and few watch dedicated sports streamers.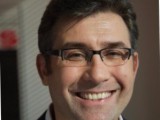 Yigit (pictured right) acknowledges that hockey is less diverse than sports such as basketball or soccer, both from a "viewing and participation perspective." SRG's own research shows that new Canadians are more engaged with sports like basketball, soccer and swimming than hockey. However, he says, while NHL viewing has been slightly "softer" all-around in previous years, there are still encouraging signs.
In its latest Newcomers to Canada study from early 2019, SRG found that among those who have come to Canada in the last five years, 34% follow NHL on TV.
"Considering most New Canadians in recent time come from countries with very little or no experience with hockey, that's a good number the NHL can build on," says Yigit.
Mindshare CSO Sarah Thompson says that the tides may be turning, adding that Cherry's ousting this is "a reflection of a changing culture," and something others need to be be attune to.
"The need to refresh programming and direction is now required to consider inclusivity and the perspectives of Canadians," she says.