Start, Stop, Change: CBC brings news to the FAST arena
Plus other media moves and news from Zulu Alpha Kilo, Hockey Canada, Rogers/Shaw and Amazon for the month of June.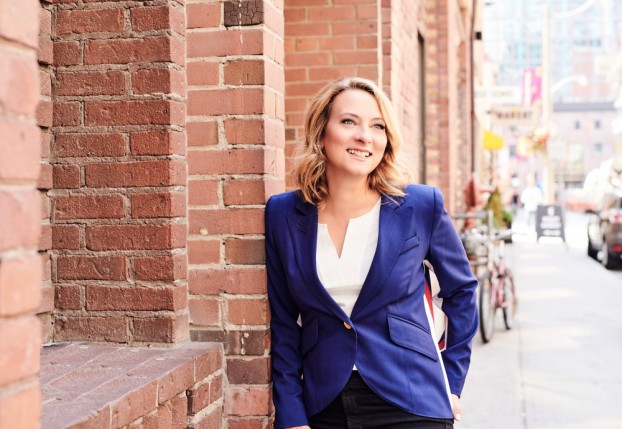 By Josh Kolm and Patti Summerfield
START
CBC to launch ad-supported streaming news channel
CBC plans to start a free ad-supported streaming TV (FAST) news channel that will include flagship program The National and other shows meant for a streaming audience.
Launching this fall, the FAST news channel will be available 24/7 on streaming, digital and connected TV platforms, "offering the best of CBC local, national and current affairs journalism."
The National will be a "core pillar" of the channel, with Adrienne Arsenault being elevated to chief correspondent for CBC News and taking over sole anchor duties for the program from Monday to Thursday, starting this fall.
Arsenault's current co-anchors on The National will be moving into new roles. Andrew Chang will step away from the program in August to be highly involved with the new streaming channel and host a daily news show every weekday. That show will also be available on CBC Gem, CBCNews.ca, the CBC News app and YouTube. Ian Hanomansing has been named the new permanent host of Cross Country Checkup on CBC Radio and CBC News Network, and he will continue to host The National on Friday and Sunday. He will also host a new weekly interview series on The National in the fall.
In June, the CRTC also renewed CBC's broadcast licenses under a new framework. Among the new terms were doing away with local programming requirements in urban markets, but maintaining them in others where audiences may otherwise be under-served.
Federal government introduces new privacy bill
After a previous effort to give privacy laws a much-needed update died when Parliament was dissolved for the 2021 election, the federal government introduced Bill C-27 in June.
The legislation would require businesses to be clear about how data is collected and used, obtain clear consent from consumers to do so and regulates the use of "de-identified" data. It would also create clear parameters around the development of deployment of AI systems, as well as define the "harms" it can cause Canadians. Finally, it would also give the Office of the Privacy Commissioner the authority to deliver penalties to those who break privacy rules, an ability advocates have said is a long time coming.
Among those are execs at media agencies, who welcomed the bill and its ability to weed out bad actors and give Canadians more confidence in their online activities. This is despite the impact it could have on their data-reliant businesses, though they are ready to make the changes needed to be compliant, including taking a hard look at their tech partners, emerging clean room technology and the kind of language used in their clients' privacy policies.
Zulu Alpha Kilo launches media offering
A week before Zulu Alpha Kilo picked up numerous Cannes Lions for its creative work, the agency announced it would be creating a media buying offering dubbed Zulumatic Media.
The digital-first offering is geared towards having a stronger connection between creativity and media to find more opportunities during the planning process, connecting with audiences in more effective ways and generating breakthrough results. While the team's capabilities have started on the digital front, Zulumatic has also activated in traditional TV and OOH channels.
The agency hired Alicia Petralia to be its head of media, coming off of more than two years as digital media director at Bensimon Byrne.
Zulumatic has been gearing up for its public launch over the better part of the last year, working with clients like the Responsible Gambling Council. Other existing Zulu clients have signed on, including Medline Canada, D2L and the University Health Network.
STOP
Sponsors hit pause on Hockey Canada sponsorship
Scotiabank announced it was putting its sponsorship of Hockey Canada on pause in the fallout of a sexual assault lawsuit that has raised questions both about the culture at the governing body for the sport in Canada, as well as transparency around the decision to settle the lawsuit and which funds were used to do so.
The company said that it would be redirecting its planned spending on this summer's World Junior hockey tournament to programs that removed financial barriers for young people in hockey, as well as the Women's World Championship.
By the morning following Scotiabank's announcement, Chevrolet, Telus and Canadian Tire had joined Scotiabank in pausing sponsorship of the upcoming World Junior tournament (several brands have maintained sponsorship as it relates to women's and grassroots hockey programs). By Thursday, Tim Hortons and Recipe Unlimited (which owns sponsor brands Swiss Chalet and The Keg) had paused their support as well.
In May, Hockey Canada settled a lawsuit brought against it by a woman who had alleged she was sexually assaulted by eight then-CHL players following a Hockey Canada Foundation golf event in June 2018. The woman and the players, some of whom were also members of Canada's World Junior team that year, have not been publicly named. As the case was settled, the allegations were never brought before a court.
Among other scrutiny Hockey Canada has been facing, the incident raised questions about whether public funds were used to pay the settlement. After a public hearing, the federal government's Standing Committee on Canadian Heritage froze Hockey Canada's federal funding until it became a signatory to the Office of the Sports Integrity Commissioner, which would give it power to investigate abuse complaints and issue penalties for inappropriate behaviour.
Hockey Canada must also disclose recommendations it received from its law firm, something it has thus far declined to do, saying it never received a completed report on the firm's investigation after the case was settled, and that the report in its current form is "incomplete." Earlier, Sports Minister Pascale St-Onge also ordered a financial audit into the settlement.

CHANGE
Rogers-Shaw merger heads to mediation
Rogers, Shaw and the Competition Bureau agreed to begin mediation to overcome issues the regulatory body has with the proposed $26 billion merger of the two telco companies.
Rogers and Shaw had previously agreed to delay the deal in order to address the Bureau's anti-competitive concerns and avoid having the matter go to Tribunal. But while the companies agreed to sell Shaw's wireless carrier Freedom Mobile to Quebecor in what they said would maintain a strong fourth competitor in the wireless market, the Bureau's concerns about competition and wireless prices were not adequately addressed.
Amazon signs on to The Trade Desk's cookie alternative
The Trade Desk got a big boost for its UID 2.0 ad-targeting alternative after signing on Amazon Web Services as a private operator.
The partnership allows AWS to act as a private operator of UID 2.0. Private operators are companies The Trade Desk has signed on to help marketers directly integrate their first-party data with publisher data, if they house it with the operator in question.
The system uses UID2 "tokens," identifiers representing a user's identifiable information, such as an email, but they're never shared between partners, have their value changed every time they are used and are constantly refreshed to ensure ad targeting is completely anonymous and the tokens are not misused. These tokens, proponents say, let advertisers anonymously match ad opportunities with their own first-party user data while keeping consumer information protected.
By signing on as a private operator, UID 2.0 is now much easier to use for ads run through AWS, as it no longer will require an intermediary to generate the tokens.
Rogers changes KISS Vancouver to rock format
Rogers Sports & Media changed the format for its KISS top 40 radio station in Vancouver to a modern rock format, a debut that happened after more than a day of staff playing Rage Against the Machine on a non-stop loop.
CKKS-FM is now known as SONiC, playing music under a modern/alternative rock format. The SONiC format was previously debuted by Rogers in Edmonton.
The new format was debuted following roughly 30 hours of the station playing "Killing in the Name" by Rage Against the Machine on a nearly non-stop loop. DJs and those affiliated with the station did not comment on the reasons for playing the song on loop, but many listeners speculated that it was a form of job action after morning show hosts Kevin Lim and Sonia Sidhu were laid off ahead of a format change earlier this week. Others speculated that it was a stunt meant to promote the change to a rock-oriented format.
In a statement to MiC, Christian Hall, content director for SONiC and Jack 96.9 at Rogers Sports & Media, said the move was an intentional one to get attention for the format shift.
Featured image courtesy CBC