Articles Tagged 'Corus'
Tumbling ad revenue hits Corus Entertainment's financial results
TV revenue for the most recent quarter fell 13% to $299.1 million as advertising revenue plummeted by 25%.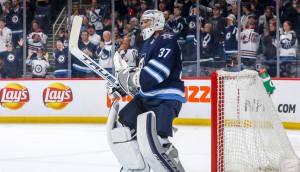 Corus Radio makes a splash in Manitoba with new sports deal
The Winnipeg Jets have a new exclusive radio broadcaster, along with their AHL affiliate.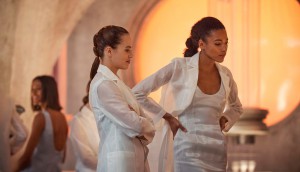 How Corus is promoting its specialty differently this year
TV will still play a big part, but it's also leaning on connected TV, TikTok and Snapchat to attract streaming enthusiasts.
Doug Murphy on Peacock deal, StackTV growth and more
The Corus president and CEO said the company's IP ownership and sales strategy has ramped up during the pandemic.
Corus revenue down 24%, radio revenues cut in half
Despite engaged audiences, solid subscription revenue and increased interest in its digital product, TV revenues dropped by 21%.
ICYMI: Peacock originals coming to Canada, CBC sets diversity goals
Plus, CWA Canada is set to add workers from two prominent media organizations to its membership.
New Corus partnership allows for integrations in Fortnite, Call of Duty
The agreement with adtech network Playwire will also allow for esports sponsorships and influencer work.
Only one-fifth of Canadians want brands to stop advertising entirely
A study by Corus also found that Canadians, while overwhelmed by information, are looking for reflections of "normal life" in their media.
Corus cancels Upfronts, says Q4 programming unclear
The company also announced its Q2 revenues, which due to timing were essentially unaffected by the COVID-19 pandemic.
ICYMI: Cossette Media scores big internationally and more
Plus, Bell Media and TIFF pair to deliver positivity through film, and Corus confirms what will fill the suddenly empty Big Brother slots.
Corus launches new TV app with ad opportunities
All of Corus' channels will come together under one umbrella, with some content made free to view.
ICYMI: A bleak fate for this year's F8, OMD gets global recognition
Plus, a popular Canadian podcast is going to TV.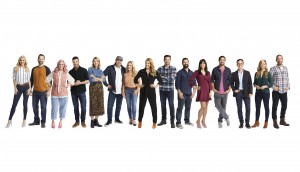 Corus confirms sponsors on Family Home Overhaul
The eight-episode specialty series will feature brands such as Landmark Home Solutions, Wayfair and more.