Mobile
Snap revenue up, but so are losses
The social media company added to its daily active user count in the second quarter.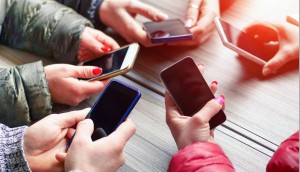 Canadian mobile messaging growth to slow: report
According to the latest numbers from eMarketer, more than 67% of Canadians will use OTT messaging this year.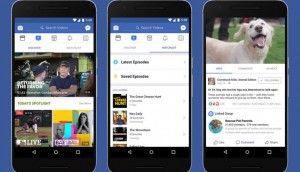 Facebook adds original video content with Watch
With its new platform, now available as a limited test in the U.S., the social media giant has unveiled more details on its original content strategy.
Facebook fights unintentional clicks
The social media company adopts a two-second rule to improve Audience Network measurement.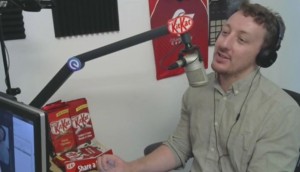 Kit Kat dives into eSports with theScore
The Nestle brand is sponsoring a segment within a series on theScore interviewing eSports personalities about what they do in their downtime.
Hyundai swipes right on a new platform
The auto brand is marketing its newest vehicle at style-conscious millennials, and it's doing so through dating app Tinder.
Twitter ad revenue drops in Q2
The social media company saw year-over-year user gains, but plateauing numbers from Q1.
Facebook ad revenue jumps in Q2
The social media company posted higher daily active users and monthly active users year-over-year.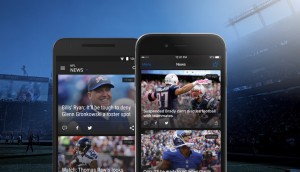 Revenue and sessions up for theScore
The mobile media company attributed growth to a number of sponsorship deals including a lucrative deal with Chevrolet.
Corus eyes VR with Vikings app launch
The show's new VR experience will be available through mobile VR, which is currently the most popular delivery mechanism for the immersive medium.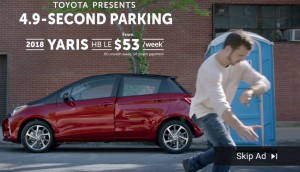 Toyota's blink-and-you'll-miss-it ad
The Association of Quebec Toyota Dealers is playing with YouTube's the "skip ad" button in its new super-short ad.
The Star's universal app touches down
VP of advertising Carolyn Sadler on the ad units and potential of the app, which replaced the now defunct Star Touch.
Snap Publisher opens up to everyone
The ad creation tool had previously only been tested by a handful of small businesses.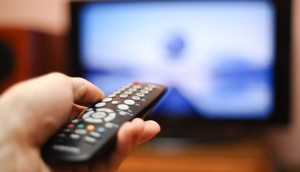 Cable fading and wearables rising: study
The MTM's new report with spring 2017 data shows what's reaching a point of maturation, what's up-and-coming and what's on the way out.