MiC's most-clicked 2014
From sales changes at Bell and Rogers to the rumoured death of Much, the top five stories the media industry was reading in 2014.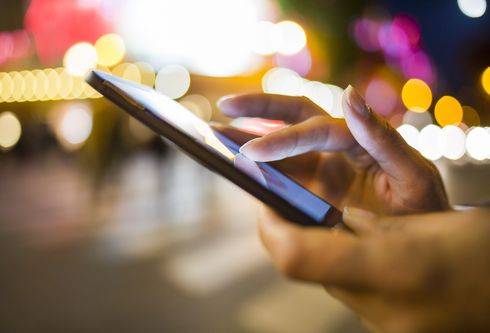 MiC is winding down 2014 with a roundup of the most-clicked stories of the past year. From a new agency network for P&G Canada to media cuts at Bell and Rogers, these stories had the highest readership in 2014.

#5: Carat wins buying business for P&G Canada: This spring one of Canada's biggest media buyers, P&G Canada, consolidated its media business in the country, breaking up an agency structure that had been in place for 10 years. The CPG co moved its buying to Carat from MediaCom (which handled English TV, digital, radio and OOH), Starcom MediaVest Group (which handled print) and BCP (which had French TV and branded content), following an extensive review.
In October of 2014 Annette Warring, CEO of Carat's parent agency Dentsu Aegis Network, was named Media Director of the Year, along with Karine Courtemanche of Touche PHD.
#4: How Bell Media's sales department has changed since buying Astral Media: Last winter MiC visited the newly-opened Bell Media Sales office on Eglinton Avenue in Toronto with then-president Luc Sabbatini to talk about how the company's sales operations had changed following its acquisition of Astral Media. The office housed 362 employees at the time, 27% of which were former Astral employees.
Sabbatini announced earlier this fall that he would be stepping down from his role at Bell Media at the end of 2014, with Mary Ann Turcke taking over as the head of sales heading into 2015. Prior to taking on the role as head of sales, Turcke worked as EVP of field operations for Bell Canada.
#3: Jack Tomik talks sales changes at Rogers: Also discussing a changing sales model in 2014 was Jack Tomik, chief sales officer at Rogers Media, who implemented Rogers One Call in the spring of 2013. The One Call model was designed to simplify sales at the company, making five agency team leads the primary point of contact.
Like Sabbatini at Bell, Tomik also stepped down from his role in the last quarter of 2014, with Al Dark taking over as the sales lead at Rogers Media.
#2: Death of Much is 'greatly exaggerated': The changing media landscape impacted Bell Media's Much this year, with positions eliminated at the channel as part of larger in-house production cuts at the company in July. Justin Stockman, VP of specialty channels at Bell Media, wrote a column that framed the period of change for the channel as one of opportunity, adding the channel is "well-positioned for another new beginning."
#1: Rogers cuts hundreds of jobs: The summer months weren't any kinder at Rogers Media, where "several hundred" middle management jobs and 15% of its VP-level executives were cut at the company. Those cuts were part of the latest round of changes under the leadership of new CEO Guy Laurence as he takes the company through "Rogers 3.0," a plan that was announced in late May.
Image courtesy of Shutterstock