Visa sponsorship sees CBC put VR in Games spotlight
With branded partnerships tripled over Sochi, the pubcaster is stretching its legs in producing custom content for the Games.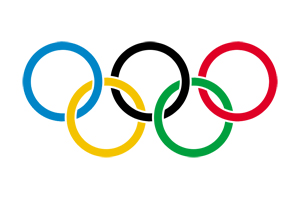 CBC is investing big time in VR, producing close to 100 hours of content for the world's most storied sporting event.
With the 2016 Rio Olympic Games less than two weeks away, CBC/Radio-Canada, in partnership with Visa, will be bringing the event to Canadians online and on mobile in virtual reality.
Adam Mitchell, CBC/Radio-Canada, said the pubcaster is among the first to feature virtual reality content for an Olympic Games.
Visa's sponsorship was arranged by Starcom, and will see the opening and closing ceremonies, as well as other events during the Games, produced in virtual reality format for CBC/Radio-Canada's online and mobile platforms.
Visa's VR execution is one of more than 10 customized programs that Mitchell said the CBC/Radio-Canada team has arranged with partners for Rio. That's up from three or four customized branded content programs that the team organized in 2014, he said.
In addition to exploring expanding areas like VR, Mitchell said that a theme for partners at this year's Games has been a growing appetite to post content outside of the actual Games. To that end the CBC/Radio-Canada launched RBC Training Ground in partnership with the Canadian Olympic Foundation and Face-to-Face presented by Petro-Canada as programs that will run year-round and extend beyond this year's Games.
Tapping into content around the Games in Rio is Samsung Canada with Rio on the Edge. In partnership with Starcom, the electronics co is shooting French and English content to show Canadians the culture of Rio, with all footage shot on a Samsung Galaxy Edge for broadcast on CBC/Radio-Canada's TV and digital platforms.
Mondelez is bringing its Pride & Joy characters from the Sochi Winter Olympics in 2014 and the FIFA Women's Soccer Cup back to the Games, this year extending the deal into a trivia challenge for Canadians with Podium Pursuit with Pride & Joy. Planned by Carat, the execution will go live each night at 6 p.m. with 10 trivia questions that Canadians will be able to answer about the athletes and events of the Games. The top three winners reach the "podium" each night.
Canadian Tire is also involving Canadians in its activation, sourcing the most popular moments of each day with #StepUpStandTall Moments. Arranged with Touche!, the sponsorship will monitor the moments what Canadians are talking about around the Olympics on social media, and then crown the top-five each day during primetime.
Getting Canadians acquainted with their athletes just before they compete is the goal of The Olympians, presented by BMW and planned by Media Experts. The series will introduce Canadians to athletes' stories before they perform.
Additional details for other sponsors, including Air Canada (Mindshare), will be released closer to, or at the Games, said Mitchell.
Related:
Sport Chek takes mobile-first approach to Rio