Articles Tagged 'OLG'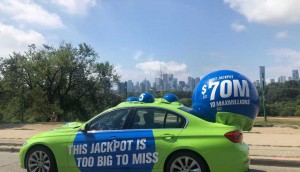 Spotted! OLG's dreams are big enough to crush a car
Lottery spending hits the street to show people across Ontario just how big the next Lotto Max jackpot is.
Financial brands forge ahead in Toronto: Media Monitors
Meanwhile, automakers and parts dealers increase play counts significantly in Montreal.
Telcos boost radio investment in Toronto: Media Monitors
Fido buys big, online grocer Goodfood hits the top spot in Toronto, and insurance providers make a mark in Montreal.
Mediacom named media AOR for OLG
The agency's momentum from 2020 continues with one of the country's biggest media spenders.
Lotteries buy the top in Toronto: Media Monitors
OLG maintains the top spot in Toronto, governments surge again in Montreal and automakers continue to rise in the radio ranks.
Automakers accelerate their radio buys: Media Monitors
Domestic and international automakers boosted buys last week, but OLG and the Government of Quebec stayed on top.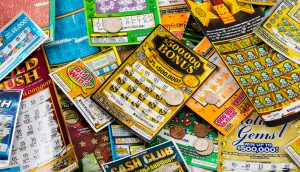 Lotteries double down in Toronto: Media Monitors
QSRs still held strong in the Toronto market, while most categories dropped play counts across the board in Montreal.
Torstar is eyeing online betting
The expected opening of the online gaming market may carry media and sponsorship opportunities to support the company's mission.
OLG ups spend, stays at the top: Media Monitors
In Toronto, new entries from the auto industry and retailers shake up the airwaves while Montreal buyers keep a lock on the top-five.
OLG regains its lead: Media Monitors
The auto industry continues to dominate in Toronto, while Montreal's radio spots sound similar to the week previous.
OLG back on top: Media Monitors
Financial institutions decrease their spend as the auto industry continues its run in both the Toronto and Montreal markets.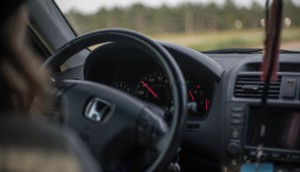 OLG knocked out of the top spot: Media Monitors
The Honda Dealers Association purchased more than 1,700 spots in the Toronto market.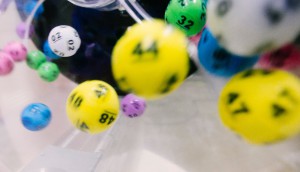 Another big buy for OLG: Media Monitors
CTV also stayed on top in Montreal.
OLG, CTV stay on top: Media Monitors
BMO also held the top spot in both major cities, while Volkswagen made a newb uy.