ICYMI: Sportsnet layoffs, Heineken's new shop
In case you missed it: Sportsnet cancels morning news show, Heineken names a new creative shop and Touche makes the Warc 100.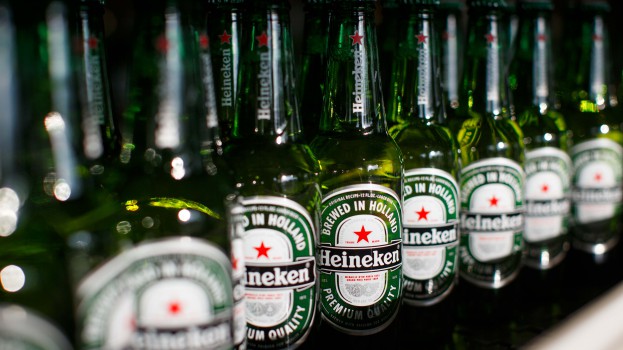 Sportsnet cuts morning show, staff
Sportsnet has made more cuts to its programming and staff, cancelling Sportsnet Central AM. The morning show will be replaced by the late edition of Sportsnet Central, according to a Rogers Media representative. The representative would not provide the number of employees impacted by the cancellation.
In addition to the show change, Sportsnet let go of three of its on-air personalities, laying-off Hugh Burrill, Jamie Thomas and James Cybulski. The changes are part of a larger restructuring plan that was announced by Rogers Media in January.
Jason Tafler leaving Rogers
Digital executive Jason Tafler has decided to leave Rogers Communications. He joined the team in 2011 as chief digital officer for Rogers Communications overall, and was promoted to EVP of customer experience in July 2014.
Tafler says that he made the decision to leave in order to focus on his family and health. A representative from Rogers says the company is currently conducting a search for a new SVP of digital to cover the communications, enterprise and media arms of the business.
Sid Lee wins Heineken
Beer brand Heineken has a new creative shop in Canada, choosing Side Lee after an RFP. Its first work on the brand is currently set to debut in May. Heineken is distributed and marketed in Canada by Molson. The beer brand most recently worked with Sandbox as its creative AOR.
Touche makes the Warc 100
The only Canadian media agency to make the Warc 100 list this year was Touche, which landed at number 20 on the list of media agencies as ranked by campaign performance. The top three included Starcom MediaVest Group Chicago, Starcom MediaVest Group New York and OMD Sydney.
Cineplex awards first e-sports trophy
Last week, 18-year-old Brampton, ON resident Allameen Mahamed Ally won first place in Canada's first national e-sports tournament, hosted by Cineplex and WorldGaming and sponsored by PlayStation. The second season of the tournament will feature Street Fighter V, with online qualifiers beginning later this month.
HuffPost Canada hosts the Prime Minister
Before Prime Minister Justin Trudeau went to the U.S. for the state dinner with President Barack Obama, he joined Huffington Post Canada for a live streamed town hall on Canadian foreign policy on Monday in Toronto. Trudeau answered questions from a live audience as well as from readers through HuffPost Canada's social platforms.
Motherboard names Canadian editor
Vice Canada has named its country editor for Motherboard, the media co's vertical dedicated to science, technology and future culture. Kate Lunau joins Vice Canada in the role from her most previous position as associate editor at Maclean's.
Yahoo grows live streaming focus in sports
As Yahoo struggles to battle growing losses and finds its CEO Melissa Mayer under scrutiny, the company is investing in the live sports space. Yesterday it announced a deal with the National Hockey League that will see the media company live streaming four games per week for free in the U.S. market.