Media Roundtable: Marketing models, measurement and millennials
Top marketers and agency execs weigh in on the pressure to measure what can't be measured, and why targeting millennials is tired.
Pictured above: Havas' Alex Panousis, Mindshare's Sarah Thompson and General Mills' Canada's Emma Eriksson
This story originally appeared in the January/February 2019 issue of Strategy.
The media industry can seem tumultuous at times. With trends changing at the speed of light, new platforms emerging, budgets shifting and traditional media trying to keep up with new competition, one thing is clear: it's going to take efforts on all sides to achieve a sustainable and efficient way of working and maintaining a healthy and profitable ecosystem.
This year, we'll be looking at how the industry needs to evolve through three separate lenses: brands, platforms and agencies. In the first roundtable of the year, we sat down with senior marketers across categories – and agency leaders – to find how partners can come to the table and help brands effectively meet marketing objectives. Specifically, what needs to change to make that possible.
At the table were Sarah Ivey, CEO and founder of Agents of Necessity, Adrian Fuoco, senior director of marketing for Boston Pizza, Sarah Thompson, chief strategy officer at Mindshare, Jason Chaney, chief creative officer for Koho, Emma Eriksson, VP of marketing at General Mills Canada and Alex Panousis, president of Havas Media.
Moderating the discussion were strategy publisher Mary Maddever and Media in Canada editor Bree Rody-Mantha.
Part one explored how the planning process is being affected by changing brand priorities. In today's portion, we zero in on some of the specific challenges plaguing brands.
What are some of the biggest challenges facing the media landscape today?
Thompson: The reality is our media spend dollars are now being controlled by three large players [Google, Facebook and Amazon] and they have sales forces that can have conversations with our clients at any time. But the advertising experience has not improved in those environments. What I think, and hope from a media perspective, is that the coming year becomes a place where we're spending more time actually considering how that affects brand equity and brand value, and not just, 'How can I optimize pennies every single day?'
Panousis: The challenge is, and I think someone really profound said this and I'll quote them – there hasn't been a significant product launch that has used television in the last ten years. It's like sound and motion isn't being used to launch the biggest brands in the world. It's short-term thinking, and then the brand gets lost because there's no proposition, which is what we used to be trained in when we got into this business. It was all about brands and ideas.
Chaney: As I think about it, I don't know if television is less effective or if we're just producing less effective TV content. I think that the creative's gotten a little crappy. There's also a lack of recognition of the fact that TV is not analog anymore, it's actually a digital media. And so nobody's adjusted the content to that new format, which dictates that it's not 'brand out.' It's actually 'consumer in.' Star Wars was a two-hour commercial at the end of the day. And when you think about it that way, it's like you pay to see a commercial. It's about creating value for the consumers, I just don't think people have come around to that. They've clung to the old rules of talking about the features. But it's not working, and they'll say: 'I don't understand why. The media must be broken.'
Thompson: And you end up in a place where you have a lot of brands marketing promotions, not marketing their brand anymore.
Fuoco: There is a short-term mentality around promotions and deals and offers. I've worked in two franchise-led organizations – Canadian Tire and Boston Pizza – and also publicly traded companies, and I find that in a world where everybody's expecting instant gratification in their media and everything else, it's hard for us to sell through brand-building ideas when, on the other hand, we can say, 'Well, we can go 50% off and drive in a whole bunch of orders,' and that seems to be where the desire for our business is going: Show me a short-term gain this quarter and we'll worry about next term when we get to it.
Thompson: But then you're in a self-fulfilling prophecy because you're back in the quarter, doing it again. With all of these concerns, has it hampered your ability to create meaningful long-term programs?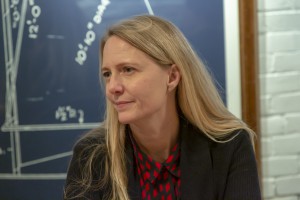 Eriksson: I don't think so. We've done it and we have the analytics. When we run MMM models, we look at sales lifts and those storytelling pieces still bring home the response that we're looking for.
Chaney: I don't think it's hampered us, but I think there's certainly a pressure given the illusion of measurability of more direct methods. I think the opportunity is in having a better understanding of the mechanisms that play in the development of a company and brand, and how you measure the outcomes. You can't just measure brand development solely on the basis of converting customers in real-time. You have to look at a myriad of outcomes, including employee traction, shareholder value.
Eriksson: We measure things at General Mills by looking at sales impact and try not to get too swayed by impressions, engagements or clicks. They're important to learn, but in the end, we want to see the total sales.
Thompson: You don't want to feel like you're in a perpetual crisis. Because nobody has built anything good out of just reacting. And I think, too, part of it is on agencies and clients. We need to bring back faith in our disciplines, which share the same vision and ambition of creating great work and putting it in front of people. We need to commit to it because doing something extraordinary for your brand doesn't happen in a month, it doesn't happen in six months, or even a year – it takes time to gain traction and stay the course. How many people want to stay the course anymore?
Panousis: Yeah, but I think technology has brought on so much change that part of this short-term thinking is that a lot of us are stuck in this tunnel with no light. We're trying a whole bunch of things. We're measuring, but we?re also using legacy ways to measure. So, MMMs, are they still relevant today?
Thompson: What other principles are we clinging to as an industry that we should get rid of? Let me just put one out for you: one of the principles behind advertising is based on always recruiting people to your brand. I'm questioning now whether that's correct.
Panousis: The other one that I'm going to throw out that always makes me laugh is that it's almost like every client I've ever had says the number one target is millennials.
Eriksson: It is such a turnoff for me.
Panousis: It's actually laughable. They're the only people that have money, they're the only people that matter. I'm invisible, I don't matter. That's another one where I'm not even sure it's fact-based. I read somewhere women 50-plus in CPG and luxury are the number one purchasers – they've got the money.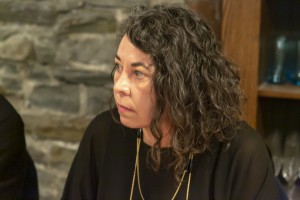 Ivey: A friend of mine works at Indigo. She said, 'I cannot find a 40-plus woman influencer on Instagram right now.' And that's ridiculous, right?
Chaney: I think the notion of demographics is ridiculous. I've always found it insane that people are like, 'We're going to target women.' You're ruling out 50% of your total audience. There are all these assumptions that we cling to. You'll probably find more shared values across genders in the right psychographic versus demographic