Articles Tagged 'Air Canada Centre'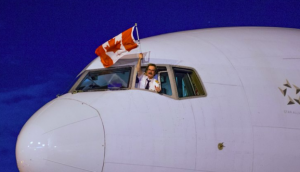 Air Canada Fan Flight campaign scores with sports fans
As the ACC undergoes a name change to become the Scotiabank Arena, the airline reminds fans of its ongoing tie to sports and entertainment.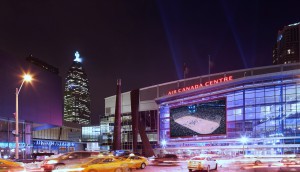 Scotiabank dives deeper into hockey with MLSE deal
The bank has signed a 20-year deal as title sponsor of the Toronto Maple Leafs and Raptors' home.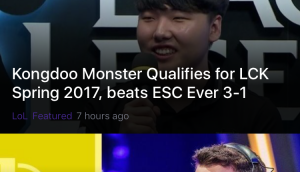 7-Eleven e-spies opportunity in eSports
The chain convenience store is looking to grow traffic to its downtown locations during the tournament at the Air Canada Centre.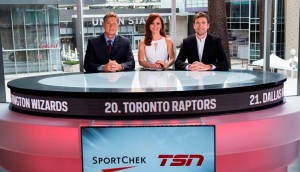 TSN and Sport Chek get physical
The retailer has installed a set for TSN in its Maple Leaf Square store, aiming to capitalize on nearby "sports moments."
Rogers bets World Cup of Hockey will beat World Juniors
Sportsnet president Scott Moore is betting the tournament will post top numbers in 2016, when it returns with Rogers and TVA as exclusive rights holders in Canada.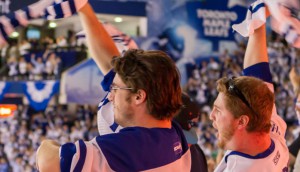 MasterCard brings 'Priceless' access to ACC
In renewing its partnership with MLSE, the credit card co will be providing cardholders with better access to Leafs and Raptors games while positioning itself as a technology provider.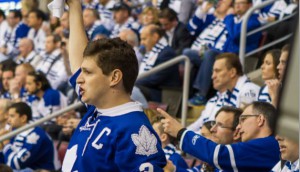 Ford to woo Leafs Nation
The car company's expanded deal with MLSE includes a new ticket giveaway program and renaming rights for Maple Leaf Square.
Spotted! Breaking Bad RV tours Toronto
Sony Pictures Home Entertainment invites fans to unleash their inner Walter White on social media for the launch of the show's complete series Blu-ray/DVD set.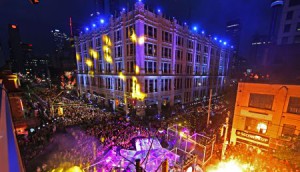 MuchMusic's big holiday bash
The channel will hold its first winter music concert at the Air Canada Centre, and has partnered with Live Nation to provide advertisers with on-site marketing opps.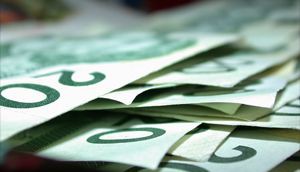 Live Nation partners with TD Group Canada
The bank is the first to enter a partnership with Live Nation Canada that will include exclusive sponsorship opportunities in Toronto and Vancouver.