Articles Tagged 'Blue Ant Media'
Blue Ant Media enters agreement to buy Bold
The deal to purchase the channel from the CBC is conditional on CRTC approval.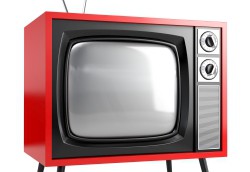 Blue Ant leadership shake-up following High Fidelity acquisition
GlassBox Television founder Jeffrey Elliott, and High Fidelity HDTV co-founders Ken Murphy and John Panikkar will depart from their positions.
GlassBox TV hires Vanessa Case as programming and scheduling topper
The ex-Shaw Media exec will oversee specialty channels Travel+Escape, Bite TV and AUX TV as GlassBox expands.
Walrus TV launches
The digital and television partnership with High Fidelity has ad and sponsorship opps available online.
Michael MacMillan's Blue Ant Media to buy High Fidelity HDTV
Canadian publisher Torstar Corp. is also taking a 25% stake in Blue Ant Media for $22.7 million after it completes the High Fidelity HDTV transaction.