Fall TV: What's all the complaining about?
Media industry experts air their grievances. Broadcasters respond.
In the age of PVR and programmatic, TV has never been more complex. As we prep for the arrival of the fall TV season, we asked media industry experts if there's anything the broadcast industry should improve or do differently. Then we took their grievances to the networks to get their response. Here's what they had to say.
Programmatic appropriation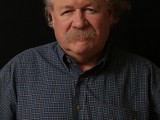 The complaint: "The TV industry is expropriating internet terminology and applying it to their business when they talk about programmatic television. There's a distinct definition of addressability and programmatic, and that's not what they're doing, yet they use it in sales presentations. It's not machine buying and selling. Sometimes, they'll call it 'P TV,' but I think the TV industry should be careful about using that terminology until it's true programmatic. The demand side and the supply side needs to be automated. There's no way it's gonna be ready in 2017. You can't blame the broadcast industry entirely; the buyers are doing it as well."
- Rob Young, SVP, director of insights at PHD Canada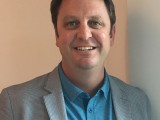 The response: "At Rogers Media, programmatic in its simplest form is the marriage of automation and data. Out of the gate we focused on our first-party data that we transform into audience segments for our platforms. As far as integrating with the buy side, we're definitely going to do it, but wanted feedback directly from buyers on where to focus our effort. Traditional broadcast traffic systems? DSPs? Both? By launching as a managed service we got to market faster and could get real feedback."
- Jon de la Mothe, senior director, ad operations and programmatic at Rogers Media Sales
What's so great about programmatic tv?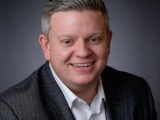 The complaint: "For me, programmatic television doesn't make sense. If you break it down into a CPM level, there's no way you would buy it that way if you had a choice. While the automation seems like a good idea, the true role of television is not in reaching the few with specific messaging but in reaching the many, and that's what it does very well."
- Alastair Taylor, CEO at Starcom Canada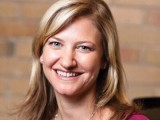 The response: "I'm inclined to agree. TV is a mass media and it can certainly be used that way. I think the challenge is that the targeting that's available through digital platforms has been so attractive to advertisers that it creates a threat to some of the ad dollars that would otherwise be spent on mass mediums. When you have television, you're reaching everyone. By adding data-enhanced television, that can help you be more selective by increasing your concentration if you don?t necessarily have the budget for mass reach."
- Kristie Painting, VP digital platforms and revenue management at Bell Media
Currency conflicts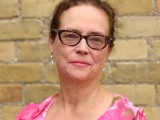 The complaint: "An evolution in TV measurement is due. While we look forward to the day when quality, cross-screen measurement is a reality, let?s start with a couple things we believe are possible today. In digital, the ACA advocates for marketers to pay for only that which is received (net of fraud and viewability). We would like to see this with TV, too, with commercial-minute audiences as the currency. Commercial-minute audiences are readily available, so why aren't they the currency?"
- Judy Davey, VP of media policy and marketing capabilities at the Association of Canadian Advertisers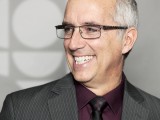 The response: "I've publicly stated that we are in definite need of moving to commercial ratings. When you compare us to the rest of the marketplace in the U.S. or Europe, where rates are based off commercial ratings, we aren't there yet. That speaks to the lack of real and substantial pressure that?s been put on the various players to migrate to that. The data provided by Numeris certainly allows us the capabilities, but we have to be committed to it."
- Jean Mongeau GM and CRO at CBC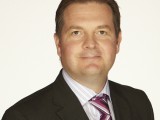 "Personally, I see pros and cons to both. One of the cons is, if you go down to commercial pods and clusters [and] really start to get into very micro data points… you're talking about transacting against hundreds of thousands of [commercial] units. When we invoice a client or an agency, every single spot is represented in the exact time that it ran, and unit rates. Right now, the average time it takes to pay an invoice is in excess of 90 days after issuing the invoice. You can imagine if we're now adding multiple rates for multiple shows for multiple pod placements. It adds more layers of complexity that just slows the commerce down."
- Alan Dark, SVP of sales at Rogers Media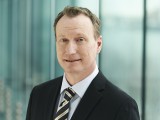 "Through software, we can report the audiences at a specific commercial-minute level, although not easily, and it's really strained by sample consideration. Trading on CMA asks for a level of accountability that is beyond what can be supported right now. But we're all in on anything that can make it an easier process in the future."
- Mark Leslie, VP of research and consumer insights at Corus Entertainment
CPMs are no longer relevant
The complaint: "CPMs are not created equally. We're trading for ways to understand a human connection. Naturally, if viewers are experiencing it on different devices, they're experiencing it in different ways, too. We need to understand the environment, and the effect [of] that environment. Instead of cost per impressions, why don't we track cost per human experience? I haven't really seen it in other markets, but it's absolutely achievable. It might take us five years, but we can do it if the broadcasters support the endeavour. Ultimately, this is going to help them understand the value that exists in their abundant television inventory. There would be a higher value of human experience with an audience that has less frequent consumption of a traditional channel. If there's less people watching the traditional, then what you have is a higher cost per human experience."
- Starcom's Alastair Taylor
The response: "The reality of the ecosystem is it's a supply and demand system. We use CPMs to effectively see where the value equation is, but if demand is up, those costs per thousands, those unit rates climb very quickly. For the spring, for instance, I'm probably 30-35% higher on my rate card today in prime than I was six weeks ago. The reality is, we use CPM as a benchmark, and we look at it as a way to flatten the entire ecosystem, whether it be radio, television, digital. It's the only true comparative that we have."
- Rogers Media's Alan Dark
"I think the larger question is, 'How do we capture all of the variables involved in media consumption?' The media industry is very focused on audiences, on targeting, on profiling. And we're certainly not at a place where we are able to segment in such a way that we can define mass media consumption to a granular level. Looking at other elements and other angles is premature, because we still have a lot of work to do to truly reflect deep audience behaviour and consumption patterns."
- CBC's Jean Mongeau
This piece appears in the summer 2017 issue of strategy
Photo by Tina Rataj Berard, courtesy of Unsplash