Media leadership takes depth, skills and courage: roundtable
Part two of our roundtable discussion on what challenges media leaders are faced with, and how to tackle them head-on.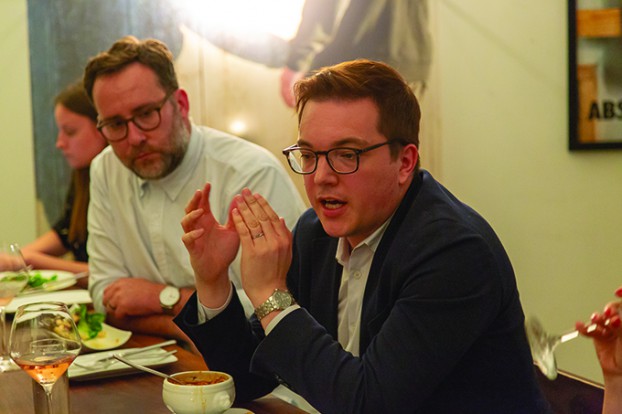 This story originally appeared in the October 2018 issue of strategy.
Media has always been a complex beast. It's about balancing relationships with clients and platforms, setting yourself apart from other agencies, providing tangible, indisputable metrics and delivering on business objectives. But these days, the balancing act seems more akin to juggling knives. From issues around viewability, brand safety, evolving tech and in-housing, agency leaders' jobs have become significantly more difficult.
Strategy recently hosted a meeting of minds featuring leaders from Canadian media agencies to discuss how to display leadership in these changing times.
Joining us were Initiative's VP of client advice and management Noah Vardon, Media Experts' SVP Kris Davis, Havas president of media Alexandra Panousis, Cossette Media's CSO Wes Wolch, CMDC president Shannon Lewis, Starcom's VP of programmatic Dominik Majka and Globe and Mail CRO Andrew Saunders.
Last week, the discussion opened with the group sharing what opportunities media agencies had to provide value and show leadership for clients. The second half of the discussion saw the group dive into how leaders can step up and be prepared to meet those opportunities – including understanding the ever-changing technological landscape – and how Canadians can show that leadership on the international media scene.
Moderated by Josh Kolm and edited by Jennifer Horn.
Given the Canadian market's realities, are there areas where agencies should show leadership on global issues (such as viewability metrics reporting and fraud)?
Starcom's Dominik Majka: I think the opportunity for us is measurement, because measurement can be localized in a lot of cases. With measurement we can talk about improving that client brand safety conversation. You can talk about technology that's driving the execution. You can talk about decisions that are being made here in Canada, which, from a global scale, is a local market. That could help shape the conversation and maybe give us a little visibility outside of Canada.
Iniative's Noah Vardon: I don't find there's an appropriate forum – other than free press, we don't have a lot of opportunities. We've certainly talked about it at the IAB. We talk about issues, and obviously that helps form our collective point of view, but I don't think there's enough of that. There's a lot of that in the U.S., and then there's opportunity for those forums to become public and discuss them. And I think a lot of this is happening, but we're just not getting the exposure that we perhaps have in other countries.
Havas' Alex Panousis: It's very Canadian to not talk about a couple of things.
CMDC's Shannon Lewis: Associations are dealing with a lot of local issues right now. We've been in the thick of [Bill S-228], writing letters to ministers all day, because it's something that affects our industry. It would mean 30,000 jobs will be gone and $1 billion slashed in advertising spend, so it's a massive impact. That's a local issue that we have to look at collectively. We need to join forces on the big issues that you can't talk about, and that we need to take a stance on.
Cossette Media's Wes Wolch: I think as leaders, we also need to do better jobs with our teams, and actually deliver a real strategy for our clients, because the communication role has never been as fragmented as it is. We have the data to inform, to personalize messages, but we have to totally retrain staff about a whole new way of thinking and approaching it. I guarantee you, go into any of our shops, most of the planners will think that their job is the blocking chart and it ends at the blocking chart. And I just think we need to do a better job of setting our industry up for success.
Panousis: Skillsets are really interesting. I did an analysis of one agency and I found it fascinating, my job was to just go in and talk to people about their skills. And one of the things that I found was most of the media planners didn't understand how to evaluate a point of view on a newspaper versus a point of view on television. They didn't understand how to do a channel mix optimization. And this was a well-intentioned, super smart company.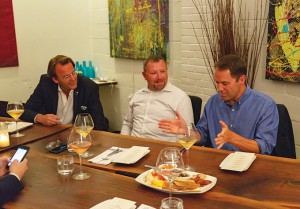 Media Experts' Kris Davis: But I think a little bit of it is structural. Give me a smart, connected team of curious minds, who is close to and understands their client's business, and they'll get there. I don't care whether they're in data science or planning or buying or wherever they come from.
Vardon: We don't stop and educate ourselves and ask for opinions and just get better as a collective. And I would like to be optimistic and say it's about us just being too busy, but it's hard, because every day there is something that crosses my desk and I need to form an opinion on it, and need to make sure that I'm up to speed on it. But I think we do need to be more.
Panousis: You see, but here's the problem with the way media agencies are operating today. They're required to really understand technology. I will say this as a former CEO of a media agency that is very digitally forward – when I left, I learned to code and doubled down on tech, I had conversations and depth and understanding. The level of training that you get on an online Twitter-like centre thing or Google's whatever – take a hacker course at Lighthouse Labs for 12 weeks for 10 hours a day and watch your mind expand. These are the skills that we need, you can't take surface-level, you can't go to one session. You need a depth. Mark Sherman [CEO at Media Experts], Sunni Boot [former CEO at Zenith], they had a depth. Lauren Richards [principal at Pollin8], she studied innovation. I think that idea of persuasion is a lost art.
I do believe that we understand some of the technical sides of the business, but I think it's pockets, I don't think it's deep. And this is why clients are like, "Okay, well I don't know, do I bring it in-house?" All of them are investigating bringing certain things in-house, which is why they are creating centres of excellence for search, for tech, for innovation.
Lewis: But sometimes the agencies are running those centres of excellence, and they're the driving force, which is beautiful when you talk about media leadership.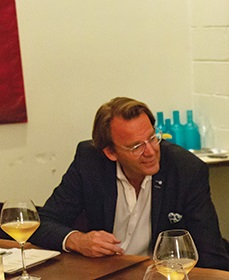 The Globe and Mail's Andrew Saunders: I think there are transparency issues, which is part of the reason they want to bring some of it in-house. Who owns the data? Who doesn't own the data? What are the financial terms? Is it transparent all the way through the entire contract arrangement? It's not about viewability, it kind of runs deeper than that. There are some major challenges that I think are important to bring to the table, and the CBC is working hand-in-hand with the ACA in that capacity. It's not just a fraud issue, [it's] whether its 10% or 20% of my campaign is or isn't being measured effectively.
Lewis: And the ACA are now running pitches. They're really trying to educate clients on the pitch process, so we don't get into the debate about value versus procurement. We do get caught up in the day-to-day, and I think the same thing happens to marketers. So when a pitch comes up, they're looking for guidance.
Is there anyone in Canada who is a steward for the industry today?
Panousis: If I look at the creative agencies, there are two mavens that I think about. One is Judy John [CCO and CEO at Leo Burnett], who is creative excellence. The other is Zak Mroueh [CCO at Zulu Alpha Kilo]. Calling the industry out on no spec work, putting an issue that nobody talked about in the forefront, inspiring the ICA to actually publicly go after some pitches. Now why aren't we seeing that on the media side? It's way harder to do, yes. I truly believe it's a margin play. We're basically in a marketplace where it's not like there are net new industries that are coming in.
Lewis: We still have some incredible people as leaders.
Panousis: And I'm not suggesting we don't. We do, we're just quieter.
Saunders: But in some respects it's personality versus depth. Because some of the industry leaders we have conversations with are incredibly bright. The business acumen is at a higher standard, and they've redesigned their agencies, brought in programmatic, retooled and built a new culture. Some of the leaders are bright, intelligent and business-minded and not to take anything away from the previous generation, but the context of those conversations didn't have the depth that some of the leaders of today do.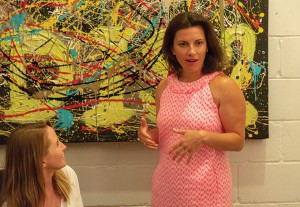 Lewis: I'm with you Andrew. You look at Joseph Leon [president at Vision7], who came from a start-up digital background in the U.K., so he has global experience, and he's a brilliant mind. But he's not going out to get publicity – that's just not his style, that's his personality, but he has so much depth. And then we have Anne Stewart [CEO at Wavemaker] who's focused on culture and she's really hit the mark on the top places to work. We've got different personalities, and they make up depth in their own right.
Wolch: One of the things that nobody teaches whether you're at a creative shop, a PR shop, a media shop, is to be brave. Because of the transient nature you see with clients, there is this fear that if you are brave, then you could upset and lose that client. And what I try to empower my team with is, "you don't work for the agency, you don't work for the client, you work for the brand. Your job is to put the brand in the best position. What is the true value of that relationship at the end of the day?"
Panousis: I think when we talk about value, it's a one-two punch. The first punch is the business. And then there's the art. That's why I came into this. I loved the idea of having both sides. I think we lost a little bit of that in this skating dance for buying inputs and outputs and things that aren't necessarily core to what the CMO or CEO are looking for. I would suggest that that's one of the issues that we have, and the brave media mavens focused on that. That was their thing.