AToMiC jury revealed
As the Jan. 23 entry deadline approaches, check out who will be judging this year's best in creative, entertainment, tech and media innovation.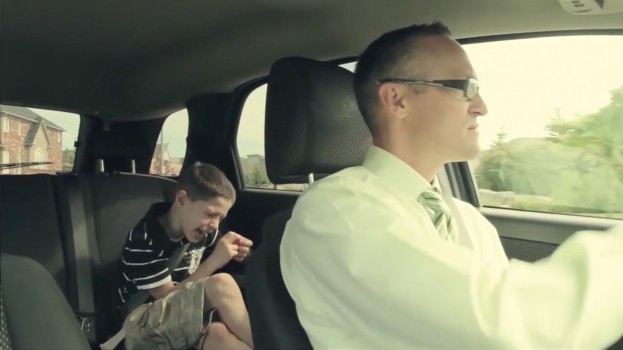 Strategy, Media In Canada and Playback have revealed the AToMiC awards jury, a cross-industry panel of key media, digital, production, advertising and marketing execs.
AToMiC spotlights the work and ideas that show the way forward in the mediascape, with a focus on bringing the best advertising, entertainment, tech developments, media innovation – and creativity – into the spotlight. In addition to breakthrough work from brands, AToMiC awards also span the pioneering work TV/game/digital producers and networks are doing in the interactive/transmedia space, innovative campaigns and content. Last year, the Tourette Syndrome Foundation of Canada and Saatchi & Saatchi walked away with the top prize for the duo's "Surrender Your Say" campaign (pictured).
The winning work will be revealed at the AToMiC awards show in Toronto in May. In addition to online curation, the cases will be featured in the June issue of strategy magazine, which also reaches the Canadian business community via distribution with the Globe and Mail, and the global adworld elite via distribution at the Cannes Lions Festival of Creativity.
For category info, please see Atomicawards.strategyonline.ca/Home
Jan. 23 is the final day to enter this year's award show, which will take place on May 21.
The 2015 AToMiC Awards jury is:
Co-chair, Mark Childs, CMO Samsung
Co-chair, Gaye McDonald, director of marketing, revenue group, CBC
Co-chair, Lauren Richards, principal, Pollin8
Denise Darroch, brand manager, Kimberly-Clark Canada
Daniel Dutesco, VP digital, Publicis, Montreal
Shannon Hosford, VP marketing and communications,  Maple Leaf Sports and Entertainment
Christine Kalvenes, CMO, PepsiCo Foods Canada
Chad Maker, VP, A71 Entertainment
Michael Milardo, ECD, Cossette, Vancouver
Charles-Etienne Morier, VP digital media, Touche!PHD
Helen Pak, president and CEO, Havas
Kari Skogland, director and producer, Skogland Films
Barbara Smith, president, IAB
Tessa Sproule, co-founder and CEO, Vubble
Randy Stein, partner and creative, Grip
James Stewart, director and founder, Geneva Film Co
Jon Taylor, VP digital products & strategy, Bell Media