Bree Rody-Mantha
Articles by Bree Rody-Mantha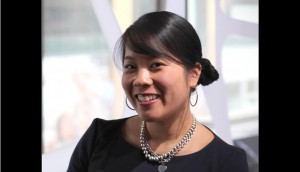 Groupe V adds new media director role
Former Sleeman Breweries marketing manager Sarah Nguyen will help lead marketing efforts for the media co as it braces for an era of change in the TV landscape.
Survivor takes the top: Numeris
The reality show on Global brought in the most viewers of all single-night shows for the week of March 13 to 19.
Mediabrix shifts to programmatic, rebrands as Receptiv
The in-app video advertising platform is focusing on combating brand safety and ad fraud with its new features.
Canadian Club gets in on March Madness action with theScore
The whisky brand is using the contest as an opportunity to engage with its core demographic of millennial males.
TV and digital dominate consumer complaints: Ad Standards
Digital now represents one quarter of the complaints logged for advertising, most of which are based on inaccurate information.
Adobe aims for 'apples-to-apples' digital and TV measurement
The company unveiled its new Advertising Cloud software, which has been in the works since it acquired digital ad tech company TubeMogul for $540 million last year.
Canadian internet connections have reached saturation: study
A new study by the MTM shows that for the first time in two decades, home internet connections and rates of internet use have gone down.