Bree Rody-Mantha
Articles by Bree Rody-Mantha
Will the in-housing trend pivot?
A new Ipsos trend report shows how the agency and client relationship is in constant flux.
Trader bolsters programmatic, branded content teams
National leadership consultant James Ranson says the hires signal the company's 'new direction,' which includes targeting both lower- and upper-funnel purchasers.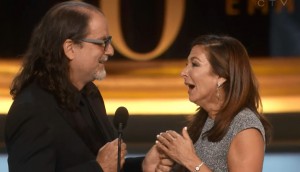 Emmys on CTV buck U.S. viewership trends
Despite consistent declines stateside, Canadian audiences have slowly, but steadily, gone up for two years.
Which agencies won the most business this year?
The total value of new media in Canada was estimated at US$230 million, according to a ComVergence report.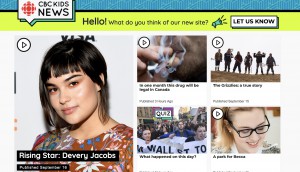 CBC launches kids news vertical
The digital platform will include text, photo and video content, all targeted at Canadians age 9 to 13.
Rogers picks new MAOR
Omnicom Media Group has created a custom unit, called Red Magnet, for the telco and media company.
The digital trends that catch on, and those that don't
From wearables to social media, Vizeum's Adrian Capobianco and IPSOS' Steve Levy reveal surprising survey results.
TD becomes official bank of Vancouver Canucks
The move will increase the bank's presence in the increasingly competitive hockey sponsorship space.
Print still crucial for B2B magazines: study
Readers of these publications are also more likely to be in a senior role at a company, according to research firm RKI.
Gusto's new series focuses on farmers markets
The series will premiere in the 10 p.m. spot, when the specialty net aims to grab east and west coast viewers.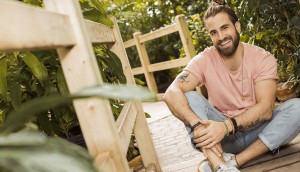 Groupe V repositions amidst fall TV season
Strategy EVP Dimitri Gourdin said the network is trying to balance attracting audiences with courting advertisers.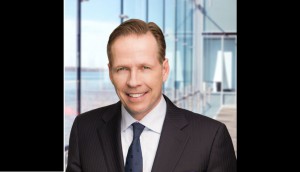 Takeaways from Corus' talk at BMO's telecom conference
Doug Murphy says broadcasters need to embrace the age of streaming and get what's theirs.
Steam Whistle makes a big return to TV
Marketing director Tim McLaughlin explains that the brand has shied away from buys that made it seem 'too big' or 'no longer craft.'