Articles Tagged 'Branded Cities'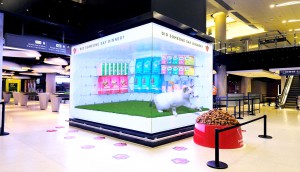 Canadian Tire taps Branded Cities' 3D OOH
The boards create fully immersive scenes, which the retailer used to show off its line of pet products.
People Moves: Media City, Quebecor and more
Vendors are staffing up across the OOH industry.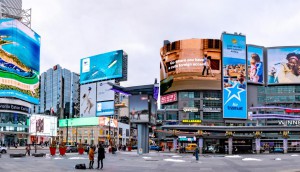 Air Transat buys big at Yonge-Dundas
This marks the first full domination since Branded Cities took over the majority of screens at the square.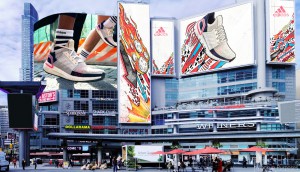 Branded Cities towers over Yonge-Dundas
The new display will allow for more brand dominations, which Branded Cities says are becoming increasingly common.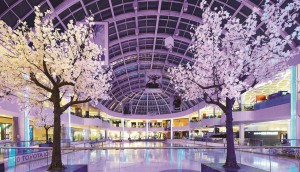 Branded Cities wins the West Edmonton Mall
The place-based media company will deploy more than 40 faces in the mall, from directories to large-format spectaculars.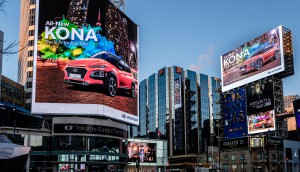 Branded Cities strikes partnership for better OOH measurement
The deal with marketing tech company NinthDecimal will allow Canadian marketers more measurement and targeting options.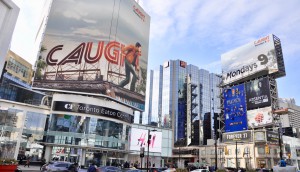 Initiative jumps around Yonge-Dundas with CBC
A campaign for Caught bids pedestrians to catch star Allan Hawco as he moves from screen to screen.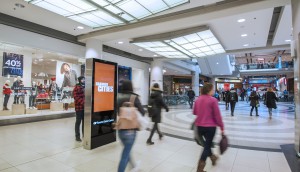 Branded Cities expands its mall presence
The company has set up 15 new digital directories in the Eaton Centre to carry photo and video advertisements.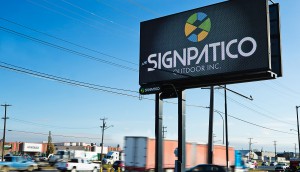 Branded Cities grows westward with Signpatico
The OOH company expands westward with digital inventory in markets big and small.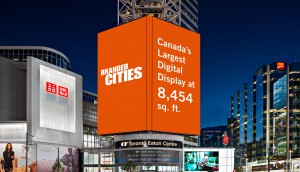 ICYMI: Canada's largest digital OOH display
Plus, The Amazing Race Canada returns and SiriusXM adds new channels