Articles Tagged 'Toronto Star'
Torstar to close Vaughan printing plant
The closure of the business, which will result in the loss of over 200 full-time jobs, follows the announcement of a deal with Transcontinental.
Data dive: Canada's digital-print divides
Infographic: Newspaper readers are starting to skew digital, while magazine readers still love to flip a printed page.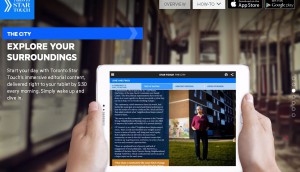 Toronto Star's tablet edition lands on Android devices
Having reached a 100,000-downloads milestone, Star Touch is now available for wider downloads.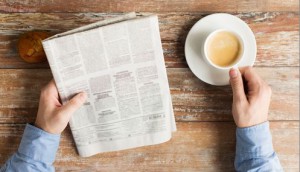 Online news gains ground: MTM
How news consumption is changing for Canadians, and where newspapers fit into the equation.
Rona's tablet-heavy holiday
How the home improvement store doubled its digital spend and partnered with Star Touch and La Presse+ for this year's push.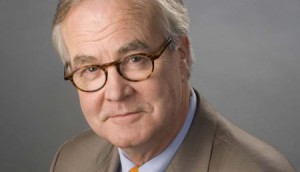 Star Touch announces download milestone
Publisher John Cruickshank announces the app is well on the way to reaching its 2016 goals.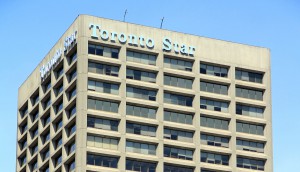 Torstar revenue continues slide
Print and subscription drops hurt the media co's third quarter, as David Holland talks numbers for Star Touch.
Is La Presse+ model the way forward for news?
Industry insiders weigh in on the impact of the Quebec publisher's decision to shut down its weekday print editions.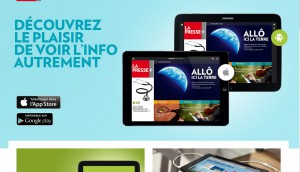 La Presse to cease weekday print edition
The move is effective at the end of 2015, as is the absorption of Olive Media into Toronto Star and La Presse operations.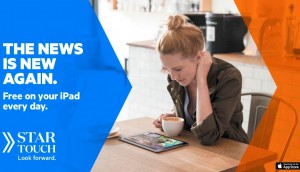 The Star's new app touches down
John Cruickshank and Carolyn Sadler on the launch of the Star Media Group's big bet to reach younger readers.
Toronto Star sees circulation drop: CCAB
The daily's numbers are down from the last quarter, but still come in ahead of the Toronto Sun.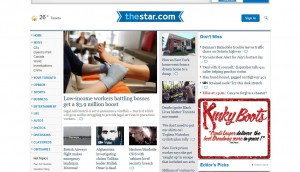 Print ad slide contributes to Torstar revenue drop
Execs announced a majority investment in a digital company as continuing declines in print advertising hurt the media co's Q2 revenue.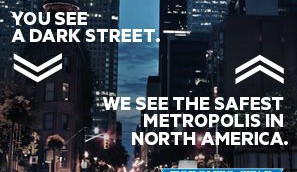 The Star increases advertising ahead of tablet launch
A new media campaign from the Toronto Star aims to increase the brand's presence in-market ahead of its tablet-app debut.
Apple News launch signals new era of content-based partnerships
The app will rely on human curators and algorithms to collaborate in curating aggregated news.