Articles Tagged 'NHL'
Mitsubishi Electric goes experiential with NHL
The brand's first sports partnership also represents a new era for the company as it looks to add direct engagement with consumers on top of marketing to distributors.
Centennial Classic draws 1.5 million
Sunday's game had 76,000 total streams on Rogers NHL GameCentre LIVE.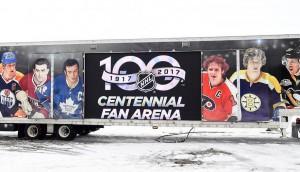 NHL to kick off centennial celebrations with PreGame party
The two day Toronto event borrows elements from the recent World Cup of Hockey, while also launching new initiatives aimed at the coming anniversary.
Sonnet signs on with NHL
The insurance company will activate at the Scotiabank NHL Centennial Classic and also creating custom TV spots to air on Sportsnet.
Scotiabank signs on as title sponsor for 2017 NHL Centennial Classic
The deal marks the first time the financial company has signed on as title partner of a signature league event.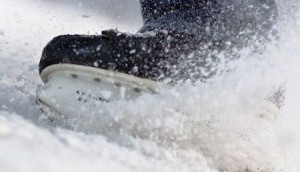 What's up with the World Cup of Hockey boards?
If you've noticed a new ad op during broadcasts, there's no need to adjust your screen. The NHL is testing a digital layer during the tournament.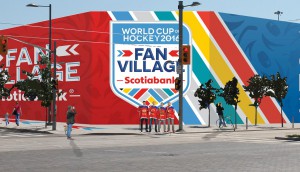 World Cup of Hockey to hit Toronto streets
A fan festival and jersey ads are among the activations coming to next month's tournament.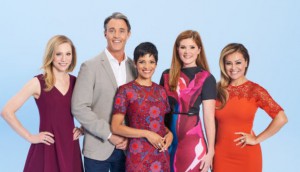 ICYMI: Your Morning's premiere date, FB Messenger's milestone moment
In case you missed it: Your Morning gets a premiere date, Facebook Messenger hits a new record and Ford has expanded its Edmonton Oilers partnership.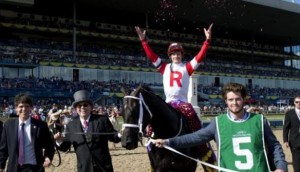 ICYMI: IKEA stays in the Jungle, Toronto Fashion Week shuts down
In case you missed it: IKEA splits its global media account between Dentsu and GroupM, Toronto Fashion Week shuts down and mobile ad completion rates on the rise on Tube Mogul.
How NHL round-two action fared on Rogers
Numbers are taking a hit with the lack of Canadian teams, though audiences increased from the first to the second round on CBC.
How Rogers is handling a Canada-free NHL Playoffs
Scott Moore on how the media co is creating more of a tournament feel to combat the lack of Canadian teams making it to the post-season.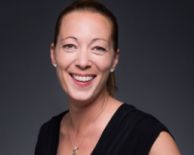 Chantal Gilbert joins Groupe V Media
The Quebec-based media company has hired the former Carat exec as its director of media creativity.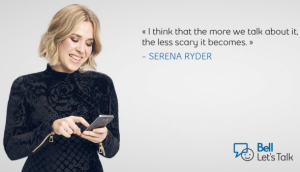 ICYMI: Virool's new addition, Let's Talk sees Twitter surge
In case you missed it: Virool launches new optimization engine, GoPro renews its hockey partnership and Twitter Canada hires a Moments lead.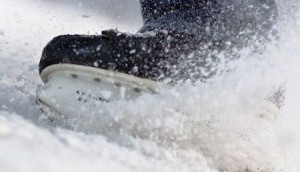 Samsung shoots for millennials with NHL partnership
The brand has expanded its deal with Rogers Media, including becoming the first title sponsor of its Sportsnet Fantasy Hockey Pool.